Name That Toon: Contest Winners Named
We enjoyed all the laughs on the road to choosing the winner of our first cartoon caption contest. Check out the funniest entries.
Your geek sense of humor came through loud and clear in the many entries in InformationWeek's new cartoon caption contest, Name That Toon, Win a Prize. The number of entries -- more than 90 -- exceeded expectations. And the biggest surprise (to me, anyway) is that you guys and gals are so funny!
It was a labor of love (and more than a few belly laughs) for cartoonist John Klossner, editor-in-chief Laurianne McLaughlin, and I to choose the winner among such stiff competition. The first prize honor, along with a $25 Amazon gift card, goes to (drumroll, please) Matthew Kane, a marketing communications writer at RSA Security for the caption pictured below: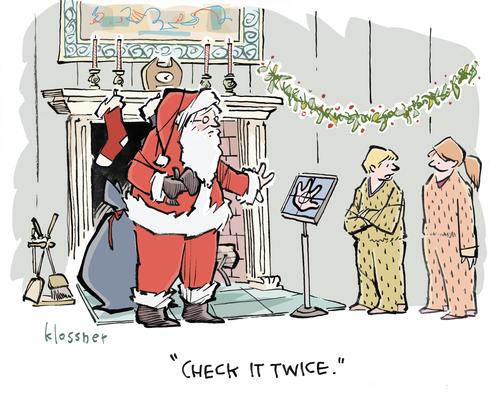 Because the competition proved so fierce, we are also awarding a $10 Amazon gift card to runner-up Booberry, also known as Dale Stout, who submitted a number of hilarious entries along with:
"It's okay, NORAD cleared him."
Dale is a business manager at medical device company DePuy Synthes, where he works closely with the IT team to improve systems used in the design, manufacture, packaging, and shipping of trauma-related products.
Thanks to everyone who entered the contest. If you haven't yet read all the captions, be sure to take some time to do so. They will put a smile on your face, and keep you in good spirits to face the challenges of the coming year.