IoT Security Is a Matter of Life & Death
When the IoT enters the hospital room, its security becomes a matter of literal life and death.
If you're squeamish look away now. If not, know that 2018 may well herald a macabre new security disaster -- the deliberate injury or death of patients in hospitals at the hands of hackers.
Medical equipment is already being hacked in the wild, patient monitoring videos have been illegally viewed and x-ray machines have delivered dangerously high levels of radiation.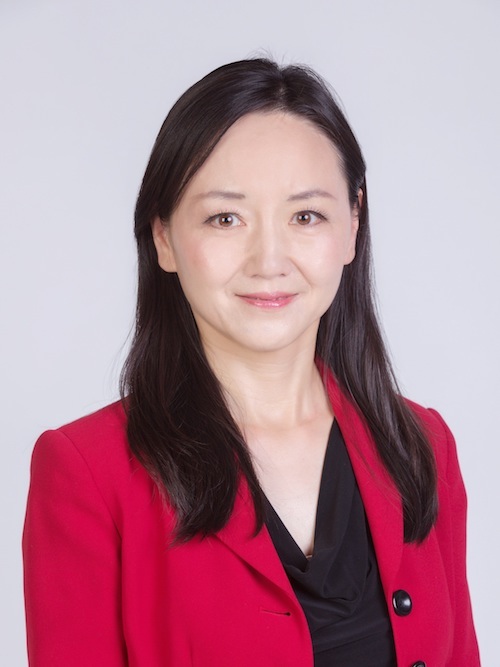 This is not science fiction. This is the new frontier in medical security as IOT devices become more connected, and so do adversaries.
"These are attacks we're already seeing out in the field," Dr. May Wang, co-founder and CTO of Zingbox, a Mountain View-based firm, told SecurityNow. "Moving into 2018, we will see an increasing number of attacks. Here, people tend to think more about information leakage, like patient records, but we'll be seeing more physical harm [caused]."
Dr. Wang knows about healthcare security. Zingbox secures IOT devices, but one of its main verticals is supplying security technology to hospitals. It claims to protect hospital operations from a cloud-delivered, clientless system and is already deploying in the US in several large hospitals, one of which is United Regional Health System in Texas.
Zingbox has already proven in a safe environment that the dosage of medical infusion pumps can be changed, and devices can be turned off.
"That alone could kill a patient. In fact, it may have already happened, but we just don't know that yet," said Wang.
She can't comment with certainty because, frankly, hospitals just don't want to talk about it right now.
"No one wants to come out and say, my hospital has just been attacked by ransomware, or how many vulnerabilities they have, or how much damage has been caused. Everyone cares so much about their reputation," she said.
Securing medicine
Dr. Wang was originally the principal architect in the Cisco CTO office, designing her own algorithms and now sits on the boards of many Silicon Valley VC firms, including SAIF Partners and Stanford Angels. In November she won three Stevie awards in the Woman of The Year Technology category.
When Zingbox started out just three years ago, IOT was beginning to bloom. But not too much was known about IOT security, according to Wang, "The question at the time was, do we really need a new security solution, or could we use existing IT security to protect connected devices."
Apparently, there was not much data available from the regular analyst firms about the total addressable market size, but Zingbox had guiding hands from experts at Fortinet, Netscreen, the Google machine learning team, Amazon and academics from Stanford and MIT.
One big problem was that there are lots of characteristics that made IOT devices unique. Then, there was the number of devices, multiplied by the number of networks, multiplied by the number of applications.
"One of the biggest challenges of IOT is scalability, there are so many different kinds of device. It's impossible to go out there and manually do the configuration for protection. [So,] now we're training the machines to think for themselves and be more adaptive, and more dynamic," said Wang.
IOT and humans
To take an appropriate analogy, and despite some complexity, IOT devices are not as complicated as human beings. They're not full-blown computational devices that require direct human control.
For example, x-ray machines only really do three things, image capture, image upgrade and image upload. That makes their behaviors very predictable, and if something malicious runs outside of those narrow functions, it's relatively straightforward for machine learning to enforce security rules.
Zingbox uses what it calls AI as a kind of replacement for a doctor in terms of learning and treating security issues.
"You'd be surprised at how many vulnerabilities there are," said Wang. "There are lots of vulnerabilities in today's IOT networks to begin with. But, there will be more attacks connected to these medical devices."
She claims the average time to detect malware in the healthcare system is about 326 days, suggesting that malicious actions have a wide spectrum of application and also, hackers can bide their time and only act when they really need to.
WannaCry
As WannaCry illustrated, ransoming data causes a huge amount of disruption. There's data loss, and then there's disruption to operational and patient services functions. Then there are third party service providers, who are often thought of as a weak link in the security chain.
"We've seen tens of thousands of ransomware attacks on one US facility alone," said Wang. In short, hospitals have to cancel consultations. Lifesaving surgery can't take place. Vital medical histories and treatment information are thrown to the breeze.
She says healthcare operations do at least know internally they need to deal with the situation, and they're moving fast. In 2018, she foresees increases in specialized security staff levels, organizational changes to make security more of a priority, and also increases in budgets. That could be substantial, given it will come from both IT groups and operational groups, since both are involved in securing IOT.
Related posts:
— Simon Marshall, Technology Journalist, special to Security Now