Beyond Bitcoin: How Blockchain Can Benefit IoT Security
As the market for the Internet of Things grows, security concerns are increasing. However, a new study shows that blockchain technology can go beyond protecting cryptocurrency to help lock down IoT devices and sensors better than other methods.
Almost three quarters of organizations are incorporating security into the design and product lifecycles of their Internet of Things devices and almost two thirds are developing IoT security policies or have one already in place, according to the results of a survey conducted by the organizers of the Internet of Things World event.
However, companies also are struggling to take the steps necessary to ensure their devices remain secure, from keeping up-to-date on fixes and patches to properly training their staff and conducting tests to detect weaknesses in the network.
The study, What's Keeping IoT Executives Up at Night?, also found that blockchain technology is increasingly being looked at as a key solution for improving IoT security.
The survey touches on a range of IoT hurdles, including scale and implementation.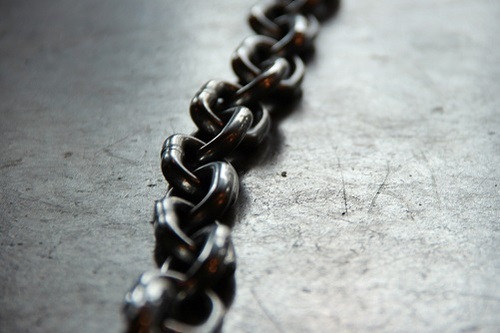 However, it paints a mixed though improving picture of the critical issue of security, which is particularly challenging given the massive numbers of devices that are connecting to networks -- passing 20 billion within two years -- the distributed nature of IoT and the different points where security can be a problem, from the components in the device itself to the networks they run on and the policies that need to be embraced and reinforced by end users. It's a multi-faceted issue, according to IoT World founder Gavin Whitechurch.
"Everyone understands that you have to build security in at the silicon level and the software level, which is the responsibility of the device manufacturer," Whitechurch told Security Now. "But IoT also typically exists within a system. It's a connected device and you have to have that secure connection through the cloud and the rest of the system, so it's a question of collaboration as much as it is a question of [design]. You have to cover all that holistically."
A lot of money is being spent trying to secure IoT devices. According to Gartner analysts, spending worldwide on IoT security will jump from more than $1.5 billion this year to $3.1 billion in 2021. According to the IoT World study, 72.1% of more than 100 IoT executives surveyed said they are ensuring that security is incorporated into the design of the devices, while almost 62% have policies in place or are developing them. That said, fewer than two thirds are up-to-date on patches and fixes, 57.6% aren't training staff on latest IoT security measures, and 43.4% aren't conducting vulnerability testing on their networks.
However, organizations are always looking for security solutions for IoT.
One that is increasingly being used is blockchain, the technology with its roots in the cryptocurrency space but one that is being championed by the likes of IBM and Hewlett Packard Enterprise (HPE) has a way of securing and building trust in online business transactions. Blockchain enables data to be housed in a distributed and encrypted ledger that can be securely viewed by parties involved in a transaction. It can create an alternative to the more traditional centralized security model that is more secure and more trusted.
IDC analysts predicted that spending on blockchain solutions will jump from $2.1 billion this year to $9.7 billion in 2021. According to the IoT World report, 46% of respondents are considering using blockchain technology as part of their larger IoT initiatives.
---
The fundamentals of network security are being redefined -- don't get left in the dark by a DDoS attack! Join us in Austin from May 14-16 at the fifth annual Big Communications Event. There's still time to register and communications service providers get in free!
---
"People are looking at it for reducing the risk of collusion and tampering, building user trust with cryptography and also accelerating transactions," Whitechurch said. "Blockchain is a really intriguing technology, but it's part of the overall security solution. For IoT to be fully secure, it needs to be secured at multiple levels, so blockchain is one part -- a significant part -- of that."
Businesses are making strides in driving security in IoT, but it will take time, he said.
"There is a major area of focus for the industry," Whitechurch said. "It's on an evolution path and we're all probably quite early on that evolution path of IoT, but the market is well aware that it needs to build trust around IoT and that IoT won't be deployed to its maximum potential unless there is trust from enterprises and from cities. It's a major focus of the industry to build that trust."
Editor's Note: IoT World is part of KNect365, which is owned by Informa, the parent company of Light Reading and Security Now.
Related posts:

— Jeffrey Burt is a long-time tech journalist whose work has appeared in such publications as eWEEK, The Next Platform and Channelnomics.