Security researchers have been accumulating a trove of breakthrough discoveries on Industrial Internet of Things (IIoT) vulnerabilities and releasing them at the Black Hat Briefings over the last few years - which has certainly helped raise awareness of dangerous flaws in critical infrastructure like power grids and gas pipeline control systems. But there's a lot more to IIoT security than hardening the industrial world against power disruptions.
Next month at Black Hat USA in Las Vegas, a group of researchers will help broaden enterprise security horizons by showing a new use case of how attackers can bridge the cyber world with the physical world by creatively targeting IIoT systems. This time they shifted gears and focused on the factory floor.
In the talk, Breaking the Laws of Robotics: Attacking Industrial Robots, a group of researchers from the Politecnico di Milano in Italy stress-tested the cyber and physical security of computer-controlled robotic arms used worldwide in factories throughout a range of manufacturing scenarios.
The idea was to move beyond the question of whether or not an IIoT device like a robotic arm could be hacked, and instead start looking at scenarios of what could be done with these devices once they're hacked, says Stefano Zanero, one of the researchers. Zanero is associate professor at Politecnico di Milano, as well as a Black Hat review board member.
"We looked at not just the how we can break into that specific arm, because that's not important, but what are the specific things that an attacker that has broken into a computer in a robotic arm can do that is unique [to] the robotic arm and not another computer," he says.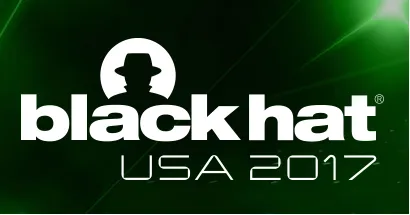 Black Hat USA returns to the fabulous Mandalay Bay in Las Vegas, Nevada, July 22-27, 2017. Click for information on the conference schedule and to register.
The findings transcend the FUD of Cyber 9/11 warnings of yesteryear and will dig into some very realistic scenarios of the kinds of subtle problems attackers could stir up with some simple hacks of IIoT factory systems.
"For instance, you can modify some parameters that are not commonly touched by developers, and by doing so, you can introduce microdefects in the production of the robot," he says. "So, you can sabotage a production line without that being apparent in any way."
While this kind of sneaky attack could be used to carry out some truly dastardly attacks worthy of a mustache-twirling super-villain - think of supply chains being sabotaged for micro-precision manufacturing to create something like airplane parts - more realistically, it would be used for subtler but still nasty targeted attacks.
"You can have somebody introduce a defect into production and then blackmail you, saying, 'Okay, so in the last month, your production had a critical defect into it. You're not going to find it out, but you should pay me and we'll tell you what it is,'" he says. "It's not the classic Dr. Doom scenario where you meet the evil supervillain in order to make it happen, but it's a very, very basic money-oriented scenario that can happen tomorrow.
Related Content: