Design flaws in devices used to monitor radiation levels in nuclear plants, hospitals, seaports, and at border controls, could be exploited by an attacker to inject phony radiation readings, a security researcher has found.
Ruben Santamarta, principal security consultant at IOActive, reverse-engineered the firmware of two different brands of radiation monitoring devices as well as analyzed their hardware and a proprietary radio frequency (RF) protocol used for communicating with those devices, and discovered major design flaws that leave them open for hacking.
The vulnerabilities are not your standard buffer overflows or other known classes of bugs, he says. "This research covers several design-level vulnerabilities," says Santamarta. "The vulnerabilities are related to the design of these devices and their radio protocols."
And the catch: there's no fix or patch that can remedy them, he says. "There's no solution for these issues," Santamarta says. "You can't patch them because it's the way they are designed."
Santamarta won't name the affected vendors or provide many of the technical details of his findings until his presentation on his research next month at Black Hat USA, Go Nuclear: Breaking Radiation Monitoring Devices. He says many other brands of radiation monitoring devices are also vulnerable to attack because they all use the same RF protocols for communications.
The RF protocol used for communicating to and from the devices both lack encryption as well as use weak encryption algorithms in cases where they do employ crypto, he says. "There were weak encryption algorithms for radio communications and for updates to" the device firmware, he says.
"In this [Black Hat] talk, I'm going to try to explain how to reverse-engineer an entire radio protocol, from physical to application layer," he says.
An attacker could wage a cyberattack on these devices as far away as 20 kilometers, he says. "You don't need to be near the facility to attack it," Santamarta says. And there are plenty of tools available for an attacker to jump onto the RF network. "The problem with radio is it's difficult to mitigate" an attack via it, he says.
The weak RF protocols and firmware could allow an attacker to inject fake radiation readings, so that if there were a radiation accident or leak, it couldn't be detected, for example. Or the reverse: it could send phony readings of high radiation levels when none were actually present, he says.
"Potentially false readers can trick operators into performing actions" that aren't correct if they incorrectly are alerted that radiation exposure has occurred, for example, he says. "An attacker could inject false readings into a nuclear power plant's radiation monitoring device simulating a massive radiation leak … How is the operator going to react?
"These are the worst-case" scenarios of attacks exploiting the design flaws in the devices and their protocols, he says.
So what can organizations using radiation monitoring devices do to prevent a cyberattack on the equipment?
"The best thing is to know that these attacks are feasible. The problem … is there are no solutions for the vulnerabilities. The only way to protect is to raise awareness of these attacks … and identify when they may be happening," says Santamarta, who will detail at Black Hat some methods of mitigating the potential impact of a hacked radiation monitoring device.
"It's complicated," he says.
The inspiration for Santamarta's research, he notes, were two famous nuclear facility incidents: the 1979 Three Mile Island nuclear plant core meltdown and the 2007 theft of fuel pellets of uranium oxide from a nuclear fuel facility in Spain. Three Mile Island's mechanical failure led to inconsistent radiation level readings to the plant's operators that ultimately exacerbated the accident, according to Santamarta.
"They were receiving false information," he says. "So I wondered, what happens if someone tries to send false information that's then consumed by operators? What could happen?"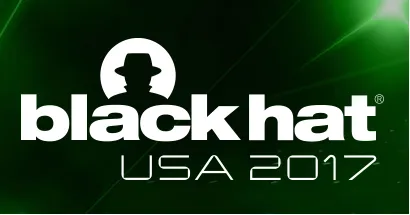 Black Hat USA returns to the fabulous Mandalay Bay in Las Vegas, Nevada, July 22-27, 2017. Click for information on the conference schedule and to register.
Related Content: