Device Servers May Have Leaked Telnet Passwords for Years
A security researcher has found that servers that connect older, industrial hardware to the Internet have been leaking Telnet passwords, possibly for years.
Ankit Anubhav of Newsky Security, a firm that specializes in Internet of Things security, has found something troubling in his research.
Anubhav told Bleeping Computer that he had found thousands of Lantronix's Serial-to-Ethernet "device servers" were leaking their Telnet passwords over the Internet.
A Shodan scan for the affected servers on the Internet showed that more than 6,400 of them were vulnerable and exploitable. This was about half of those that could be scanned by Shodan, with 4,300 located within the US alone.
These servers are used to connect older control hardware devices that have a serial output to Ethernet networks. These devices can then be managed over an Ethernet connection.
These kinds of connection and installations have proven useful within Industrial Control System (ICS) networks, where there's a need to have control over older hardware, but these physical components may have only one serial port available.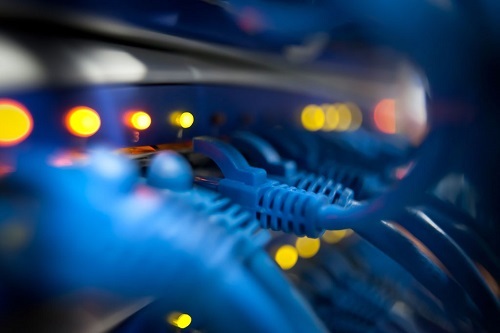 It seems that this is actually a vulnerability that has been around at least since 2012. It allows attackers to retrieve the setup configuration of Lantronix devices by sending a malformed request on port 30718. The returned configuration includes the Telnet password in plaintext.
Once an attacker has this password, they would be able to send serial commands directly to the controlled device.
The vulnerability of the hodgepodge of current systems is brought out by this kind of problem. Devices that are used for mission-critical ICS were not designed with security in mind. And it is now coming to haunt us.
These kinds of devices can be easily overlooked in a security audit, written off as some protocol translation hardware. Knowing that they have had this kind of longstanding behavior is truly arcane knowledge, especially if the manufacturer thinks they have already issued a patch of some sort.
Security folk need to increase the granularity of their view.
The black box on their mental diagram can't just be some controller to Ethernet, it's going to have to evolve to become the controller and the interface to which the controller is connected. Each element that is in the network needs to be individually accounted for, and analyzed for the true threat model to emerge.
Some may think this adds another layer of complexity to an already complex overall mix. Well, it does. But that very complexity needs to be dealt with when it can cause its own kind of problems. Networks may be growing to the point where simplistic analysis blinds one to the true nature of the complex and non-linear kinds of interactions that may occur in practice.
The Lantronix problem is a wake-up call to everyone. Things that may not have seemed to be problematic in the past have to be reconsidered before they blow up in your face.
Related posts:
— Larry Loeb has written for many of the last century's major "dead tree" computer magazines, having been, among other things, a consulting editor for BYTE magazine and senior editor for the launch of WebWeek.