Microsoft plans to integrate its Enhanced Mitigation Experience Toolkit (EMET) into Windows 10 this fall. The addition is part of a broader Creators Update, which will bring new tools and changes at a time when Microsoft is buckling down on Windows security.
Rob Lefferts, partner director of Security and Enterprise for Microsoft's Windows and Devices Group, says these security updates were developed to address increasingly complex cyberattacks.
"These are polymorphic, these are custom-built, these are attackers moving fast in a complicated landscape," he says of modern threats.
There are two key components to Microsoft's approach, Lefferts explains. The first is hardening the Windows platform and making it tougher for adversaries. The second is leveraging cloud intelligence, behavioral modeling, and machine learning to view and manage threats.
Part of hardening the platform includes integrating EMET into Windows 10. Microsoft launched the free toolkit in 2009 to help businesses manage Windows security vulnerabilities. Admins could activate settings and features not enabled by default in Windows, and lock access to OS features they didn't use.
Over time, the utility of EMET decreased as security tools were integrated into new versions of Windows. Last November, Microsoft extended support for EMET from January 2017 to July 2018. After that date, it said, there would be no security patches or support for EMET.
Now it's bringing EMET capabilities into Windows 10 via Windows Defender Exploit Guard, an intrusion prevention tool that brings data from Microsoft's Intelligent Security Graph (ISG), rules, and policies to defend against advanced threats and zero-day attacks.
"We've been listening to feedback from the security community on EMET as a tool, and what has been done to EMET over time," says Lefferts.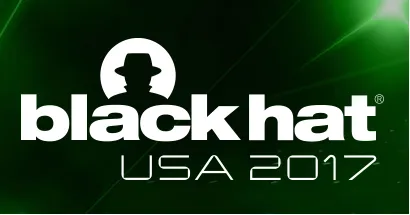 Black Hat USA returns to the fabulous Mandalay Bay in Las Vegas, Nevada, July 22-27, 2017. Click for information on the conference schedule and to register.
Ultimately EMET is integrated into Windows Defender Advanced Threat Protection (ATP), a suite of tools for detection and investigation. ATP will extend throughout the Windows threat protection stack and include Windows Server. Additions to the suite include Windows Defender Exploit Guard, Application Guard, and updates to Device Guard and Defender Antivirus.
Application Guard was built to stop threat actors from getting a foothold in the business; Microsoft notes more than 90% of attacks use a hyperlink to steal credentials, install malware, or exploit vulnerabilities. If someone accidentally downloads malware, it contains the threat and provides info on detection and response via ATP.
"Application Guard will apply to Microsoft Edge," says Lefferts. "It provides a secure lockdown that protects the desktop from attacks coming in through the browser."
Device Guard was updated to streamline management of safe application lists so customers can automate. Security operations teams can enable it for at-risk devices to prevent any untrusted code from running on them.
"[Customer] feedback has been that it's hard to manage," says Lefferts of application control. "The core idea is to make it easier to create the list of which apps you trust."
Microsoft is leveraging cloud intelligence from the ISG to build on Windows Defender Antivirus. Data science and machine learning will dig through signals to pinpoint evolving threats, and tackle malware and hacking threats, even for newly discovered malware, Microsoft says.
Finally, the Creators Update will address security management by creating a "single pane of glass" and centralizing management controls for Windows Security tools within Intune and System Center Configuration Manager. Security analytics tools will analyze Windows security configurations and patch status across devices running Windows 10.
"It provides a clear set of actions on what needs to happen next, and how to protect the company," says Lefferts. Security analytics give a view across the state of patch configuration, how Exploit Guard is configured, and end-to-end reporting and management.
Lefferts notes all of these updates will roll out at different times in Windows 10 Insider builds, and will appear in the Creators Update later this fall.
Related Content: