Enterprises Altering Their Supply Chain Defenses on Heels of Latest Breaches
More than half of enterprises surveyed for Dark Reading's State of Malware Threats report indicate they are making at least a few changes to their supply chain security defenses following recent attacks on software vendors such as SolarWinds.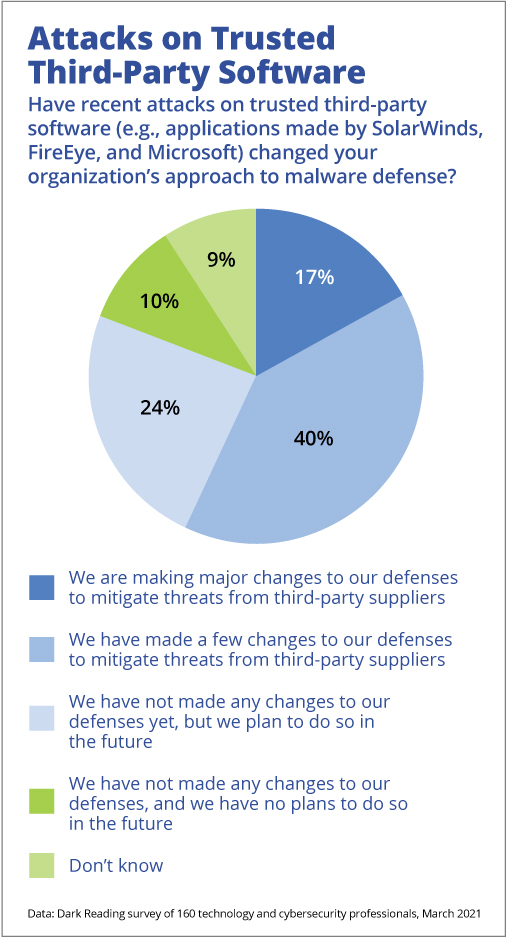 The recent attack on managed services providers using Kaseya software is far from the only such exploit launched against third-party applications in recent months. In fact, spurred by the wide-ranging attack against SolarWinds software earlier this year, many organizations are making changes to their supply chain defenses. In response to Dark Reading's newly published "State of Malware Threats" report, 17% of enterprise security professionals said their organizations are making significant changes to their defenses; another 40% said they have made at least a few changes in response to the potential threat of attacks on third-party software.
The Edge is Dark Reading's home for features, threat data and in-depth perspectives on cybersecurity. View Full Bio