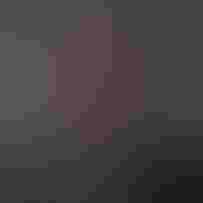 Global Leader of Healthcare Strategy & Solutions, Palo Alto Networks
Tapan Mehta is the global leader for Healthcare Strategy & Solutions at Palo Alto Networks, accountable for the overall global strategy, solution development, thought leadership, business development efforts, and go-to-market execution.
Tapan brings a wealth of healthcare domain knowledge by relying on 20-plus years of experience with extensive expertise in strategy, industry solutions, thought leadership, partner alliances (start-ups and technology vendors), consultative engagements, C-suite relationship building, and overall GTM execution. He has held leadership positions leading cross-functional teams to develop innovative solutions, win market share, and incubate new business models.
Tapan has strong clinical and technology domain expertise in several areas such as health informatics, patient experience, clinical workflows, virtual healthcare, regulatory and security compliance (e.g., HIPAA, PCI), Internet of Things (IoT) security, cloud computing, and data analytics. He is passionate about helping customers transform their businesses by leveraging technology, people, and process with the goal of improving the quality of care and patient outcomes.
Tapan is a graduate of the University of Michigan where he studied electrical engineering with a minor in business administration. He has spoken at several healthcare conferences such as HIMSS, CHIME, H-ISAC, ATA, and Medical Device Connectivity and continues to be an active member in the global healthcare community.
---
Keep up with the latest cybersecurity threats, newly discovered vulnerabilities, data breach information, and emerging trends. Delivered daily or weekly right to your email inbox.