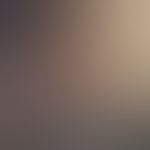 Co-founder & CTO, Bromium
Simon Crosby is co-founder and CTO at Bromium. He was founder and CTO of XenSource prior to the acquisition of XenSource by Citrix, and then served as CTO of the Virtualization & Management Division at Citrix. Previously, Simon was a principal engineer at Intel where he led strategic research in distributed autonomic computing, platform security and trust. He was also the founder of CPlane Inc., a network optimization software vendor. Prior to CPlane, Simon was a tenured faculty member at the University of Cambridge, UK, where he led research on network performance and control, and multimedia operating systems. In 2007, Simon was awarded a coveted spot as one of InfoWorld's Top 25 CTOs.
---
Keep up with the latest cybersecurity threats, newly discovered vulnerabilities, data breach information, and emerging trends. Delivered daily or weekly right to your email inbox.