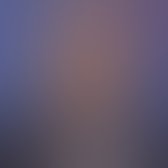 Cyber Security Technologist, APAC
Philippe Alcoy currently serves as APAC security technologist for NETSCOUT, where he works across the research, strategy, and presales of DDoS threat detection, investigation, and mitigation solutions for service providers and enterprises in the Asia Pacific region. Alcoy has more than 20 years of experience in the IT security risk and compliance industry. Prior to joining NETSCOUT, he spent more than 15 years in technical leadership, consulting, and management roles for vulnerability scanning, penetration-testing, and compliance-monitoring vendors in Europe and Asia.
---
Keep up with the latest cybersecurity threats, newly discovered vulnerabilities, data breach information, and emerging trends. Delivered daily or weekly right to your email inbox.