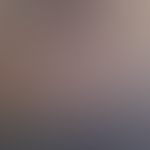 Global Insider Threat Specialist, Dtex Systems
When Katie Burnell went to work for the Bank of England as a data processor, she didn't intend to switch career paths into cybersecurity. She was on the digital media team when she learned the bank was creating an IT security department. As she moved up through the ranks, Burnell helped build the bank's first security operations center and insider threat capability, eventually landing a role as cyber investigator. Now she works as a Global Insider Threat Specialist at Dtex, where she analyzes user activity, conducts threat assessments, and communicates security risks to a pool of clients that includes large global financial institutions, power suppliers, and government agencies.
As an expert threat specialist, Burnell splits her time between US-based large financial institutions and Dtex's EMEA customer base. She also fulfills a role in the EMEA pre-sales strategy, meeting with prospective customers, providing strategic consultations, and representing Dtex at partner events. On top of that, Burnell helps develop the "Dtex Insider Threat Intelligence Report" and works with other teams to advance Dtex technology and expertise in detecting insider threats. Her time with the Bank of England helped establish her skills in detecting insider threats, she says, and her interest and qualifications in open source intelligence (OSINT) helped grow them. Burnell is a qualified OSINT practitioner, certified "human hacker," Maltego CTF champion, and advocate for women in cybersecurity.
---
Keep up with the latest cybersecurity threats, newly discovered vulnerabilities, data breach information, and emerging trends. Delivered daily or weekly right to your email inbox.