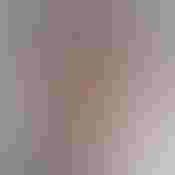 Glenn works with business leaders who want to leverage technology and understand the often hidden risks awaiting them. The Founder and Sr. Consultant of Forte' Incorporated, Glenn and his team work with business leaders to support growth, increase profits, and address dangerous risks lurking in their processes and technology.

A variety of media outlets quote Glenn, including The Wall Street Journal, ABC News Now, Psychology Today, and Entrepreneur magazine and he is the author of the book Nerd-to-English: Your Everyday Guide to Translating Your Business, Your Messages, and Yourself.

Glenn periodically plays his really ugly tuba (complete with a bullet hole in the bell), enjoys a good pun, great music, and dark chocolate.
---
Latest from Glenn S. Phillips
All from Glenn S. Phillips
Keep up with the latest cybersecurity threats, newly discovered vulnerabilities, data breach information, and emerging trends. Delivered daily or weekly right to your email inbox.