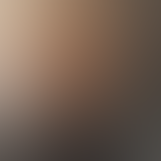 VP of Research at Terbium Labs
Emily Wilson is the VP of Research at Terbium Labs, the leading digital risk protection provider. Emily directs Terbium's strategic research programs, where she focuses on the dark web, the criminal economy for personal information and stolen payment cards, and the increasing overlap between fraud and cyber crime. Prior to her current role, Emily served as Director of Analysis at Terbium Labs, where she managed Terbium's operational analysis team in identifying and investigating sensitive client data on the dark web. Emily is a Certified Fraud Examiner, a regular guest on industry shows like The CyberWire Podcast, and frequently speaks at conferences, industry events, and trainings.
---
Keep up with the latest cybersecurity threats, newly discovered vulnerabilities, data breach information, and emerging trends. Delivered daily or weekly right to your email inbox.