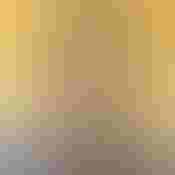 Editor, InformationWeek Government/Healthcare
David F. Carr oversees InformationWeek's coverage of government and healthcare IT. He previously led coverage of social business and education technologies and continues to contribute in those areas. He is the editor of Social Collaboration for Dummies (Wiley, Oct. 2013) and was the social business track chair for UBM's E2 conference in 2012 and 2013. He is a frequent speaker and panel moderator at industry events. David is a former Technology Editor of Baseline Magazine and Internet World magazine and has freelanced for publications including CIO Magazine, CIO Insight, and Defense Systems. He has also worked as a web consultant and is the author of several WordPress plugins, including Facebook Tab Manager and RSVPMaker. David works from a home office in Coral Springs, Florida. Contact him at [email protected]and follow him at @davidfcarr.
---
Keep up with the latest cybersecurity threats, newly discovered vulnerabilities, data breach information, and emerging trends. Delivered daily or weekly right to your email inbox.