Bishop Fox Instructors & John H. Sawyer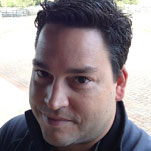 John H Sawyer, Senior Security Analyst, InGuardians
John H Sawyer is a Senior Security Analyst with InGuardians, where he specializes in network, mobile, and web application penetration testing. John has an extensive background in intrusion analysis, forensics, and incident response. He has consulted with federal, state, and local law enforcement agencies on malware analysis, hacker attacks, and digital forensics. He is also a respected author and public speaker. John currently writes for Dark Reading and InformationWeek Magazine.
Bishop Fox Instructors
Bishop Fox is a global security consulting firm. We are the trusted advisors to the Fortune 1000, financial institutions, and high-tech startups – helping to secure their commerce, data, IT infrastructure, and intellectual property. Founded in 2005, our team is made up of dedicated individuals with a combined 400+ years of experience working in both corporate America and global security.
For more than a decade, Bishop Fox profes­sionals have been authoring best-selling secu­rity books, such as Web Application Security: A Beginners Guide, Hacking Exposed: Web Applications 3rd Edition, and Hacking Exposed: Wireless, 1st and 2nd Editions. Having actually "written the book" on many topics in our field, we consistently demonstrate that few others can truly claim subject matter expertise in the same way that we do.
---
Keep up with the latest cybersecurity threats, newly discovered vulnerabilities, data breach information, and emerging trends. Delivered daily or weekly right to your email inbox.