Sharpen your arrows, Dark Reading friends. It's time to come up with a clever cybersecurity-related caption for the cartoon, above, for your chance to win a $25 Amazon gift card.
Here are four convenient ways to submit your ideas before the Sept. 13, 2023, deadline:
Last Month's Winner
Join us in a round of applause for the every-sharp Gene DeLuc, technology security officer at San Diego State University. Gene's caption for last month's "Shark Sighting" cartoon contest has earned him a $25 Amazon gift card.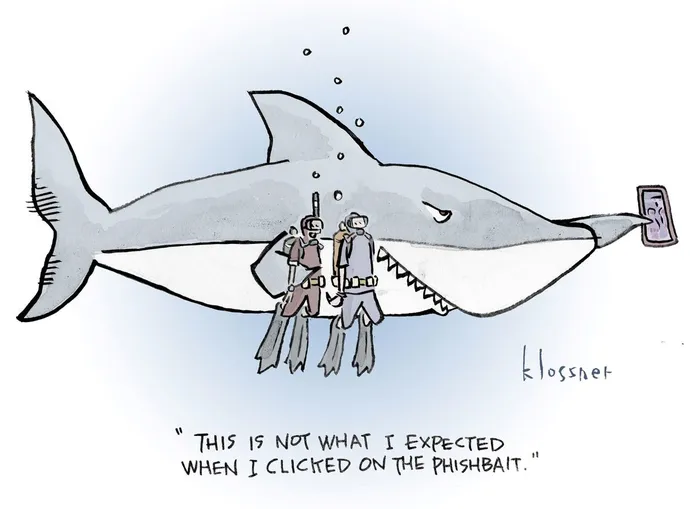 Many thanks to all who played and shared the contest with their networks.