Preparing to attend your first Black Hat conference can feel a little daunting. Between its reputation for having the most hostile network in the world and a dizzying agenda of security's best and brightest presenting their most newsworthy research, where do you even start? Here is a checklist to help prepare you to get the most out of the festivities.
Look at the agenda
The best first step to prepare for Black Hat is creating a list of sessions you would like to attend. Prepare backup plans: popular sessions fill quickly, people's meeting schedules change, and you may need more downtime than you think. Lines for newsworthy sessions can start to form over an hour in advance. Ladies, keep an eye on the locations of women's restrooms, as they may be converted to temporary men's rooms mid-day.
Coordinate meetings
As fantastic as the sessions are, for many people Black Hat is primarily a networking event. Loads of folks in the infosec industry attend, so if there is someone in the industry you want to meet, this is the place to do it. If there is a conflict between a session and a meeting that you want to attend, keep in mind that the sessions are recorded. Unless you plan to ask questions of the speaker, you can still get all the information without attending in real time.
Prepare for a marathon of walking
Briefings are spread out over several floors, and the exhibit floor is sizeable. You will be walking. A lot. Wear comfortable shoes, and bring a backup pair or two to give your feet a break. Travel as light as possible. Learn some stretches you can do in your room or while standing in line to help you reset. Get a good understanding of the floor plan in advance, to minimize unnecessary wandering.
Update your security
Take some time before you leave to beef up your security. Update your software, especially the operating system, browser, and plugins. Block all incoming ports and require outgoing apps to receive manual approval to access the network. Remove any sensitive information from your devices, or use dedicated ones with minimal personal info. Use privacy screen protectors. Use RFID blockers for passports and payment cards. Enable two-factor authentication wherever it's available. Install HTTPS Everywhere. Make sure your passwords are strong and unique for all accounts. Take a snapshot of your devices to make restoring them from backup as easy as possible.
Security on the floor
Ideally you should leave your laptop at home and bring a burner phone with minimal personal info. If you can't do that, you can still minimize your risk by taking some precautions. Encrypt your devices. Turn off Wi-Fi, Bluetooth, and NFC. Turn off your phone or put it in airplane mode as much as possible. Use the internet sparingly and don't log in websites or services unless absolutely necessary. If you do, use VPN and the cell network whenever possible, at least 1000 feet from the conference area. Do not use ATMs, as there may be skimmers (and exorbitant fees). Log out of as many services as you can, especially banking and mobile wallet apps, until you're home. Just say no to charging stations, and scan removable media before use.
Take care of yourself
Black Hat happens during the dog days of summer, in the desert. The predicted temperature for the first day of summer in Las Vegas is 114; it gets unbelievably hot. While the air conditioning system does an amazing job of keeping things reasonable inside, it won't be office-building chilly. You might still sweat, even though the air is quite dry. Make time to hydrate and shower more often than you would at home. Carry a water bottle. Don't forget to eat. And as parties can go into the wee hours, plan to make time to sleep.
Use the buddy system
We've all heard stories of people who performed a Career Limiting Maneuver at some conference or other after getting inebriated. Brains addled with alcohol tend to make us more susceptible to social engineering and disclosing too much information. Desert conditions, exhaustion and sleep deprivation can make alcohol more potent than usual. Bring a buddy (especially if one of you doesn't drink) to keep everybody safe and happy.
Restore from a known-clean backup
When you get home, restore your devices from known-clean backup, to purge your devices of anything that might have slipped in unnoticed. Don't forget to reflash the firmware or BIOS if possible.
With some advanced planning, you can head home with less risk of feeling like you spent all week drinking from the information firehose. Black Hat can be a fun, invigorating week of learning and of meeting new people. While there's little chance you won't be totally exhausted by the end of the week, it is entirely possible for it to be a satisfying kind of fatigue.
Related Content: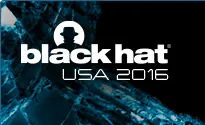 Black Hat USA returns to the fabulous Mandalay Bay in Las Vegas, Nevada July 30 through Aug. 4, 2016. Click for information on the conference schedule and to register.