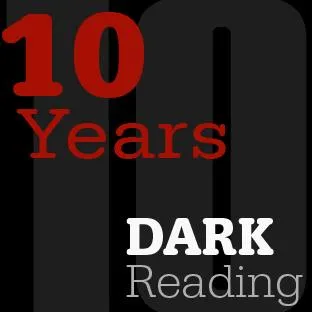 You always remember your first breach.
Mine came in 2007, less than a year after I had joined Dark Reading. I had recently written an exclusive on a new WiFi sniffer called Ferret created by Errata Security's Robert Graham and David Maynor. Ferret was one of the first in-your-face tools that showed just how much information devices were spouting over unprotected public WiFi, unbeknownst to most users.
Graham and Maynor were poised to demo Ferret for the first time at 2007 Black Hat DC (yep --Black Hat used to have a show in Washington, DC, too) a couple of weeks after my story ran. I opted to cover another session at Black Hat DC that was the same time as their talk since I had already written about Ferret. At some point during that conference session, I decided I really needed to quickly check my email – over the unsecured Black Hat WiFi network.
I knew it was a bad idea, of course, but I remember thinking it would only be a couple of minutes. I'd be fine. Back then, I didn't have a MiFi account, a VPN, nor a smartphone, so the only other option was to wait until I returned to the pressroom, where there was a dedicated physical network.
As luck and karma would have it, at the exact same time I was sending that "quick" email message, Graham and Maynor were demo'ing Ferret right next door, and their tool blasted my username and password in plain text onto the screen in front of all of the attendees while I stupidly was logged into my corporate email account.
When the Black Hat session ended, I headed to the pressroom and noticed a bunch of call attempts from Maynor on my flip phone. His voicemail message: "You have a big problem. Call me."
When Graham and Maynor realized my email user credentials were among the list embedded in the data on the big screen, they scrolled away from it and Maynor grabbed his cell and tried to warn me. Those were the days before "responsible disclosure" was a thing, and Black Hat was a bit more like the Wild West of hacking when it came to attendees messing with the network. It was also a time when you had to ring the IT department to get your corporate email password changed, so I was racing the hackers while I frantically made that call.
The most embarrassing part? Um, yes, I knew better. But even worse, I had heard laughter next door during their session, and thought "Wow, their session sounds so much more fun than this one." Graham later recalled what he saw: "We were pointing out among all the little bits of information, like beacon packets from WAP, probe packets...and interesting information on people," including yours truly.
My "breach" experience seems so silly nearly a decade later in comparison to the types of data breaches today. It wasn't an online data dump by a hacktivist or a database breach by cybercriminals. It was just my mental lapse of using a public WiFi network to check my email, typing in my username and password. Nobody does that anymore, right?
This isn't my only fond memory of my decade here at Dark Reading, mind you. A big shout-out to Tim Wilson, our Editor-In-Chief who is the heart and soul and strategic brains of this operation, and our incredibly talented and dedicated team of Sara Peters and Marilyn Cohodas, as well as our esteemed contributors. Happy 10th Anniversary, Dark Reading!
[Read how it all started when Steve Stasiukonis, in 2006, turned a socially-engineered thumb drive giveaway into a serious internal threat. The piece was one of the most popular reads in Dark Reading history.]