Threat actors using certain Remote Administration Tools (RATs) may find themselves on the receiving end of malware. Newly discovered vulnerabilities in these tools may enable cybercriminals' targets to turn the tables on their attackers and deliver malware.
Targeted cyberattacks hit thousands of businesses each year. Oftentimes victims label these threats as "advanced and persistent" to suggest they were inevitable, as though attackers are too sophisticated for defenders to protect themselves.
In many cases this is far from the truth, argues Waylon Grange, senior threat researcher at Symantec. Vulnerabilities in multiple hacker tools can be used against threat actors.
In looking at APT reports over the years, he says, there is a pattern of common RATS used in multiple campaigns. Frequently cited tools include Gh0stRAT, Korplug/Plug-X, and XtremeRAT, among others. The command-and-control components of these tools have vulnerabilities that can be exploited by attacker targets, who can turn the tables on their assailants.
"The attacker who was the attacker is now the victim," says Grange of the exploits' capabilities, which could enable a target to remote into an attacker's machine and browse it. "The tools can expose them to more vulnerabilities than the people they're targeting in some ways."
At this year's Black Hat USA conference in Las Vegas, Grange will disclose several exploits that could allow for remote execution or remote information disclosure on machines running these common C&C components. His talk is titled "Digital Vengeance: Exploiting the Most Notorious C&C Toolkits."
The idea is not to give a lesson in "hacking back" but to warn actors of the consequences of using these RATs. One of the tools he will discuss is Gh0stRAT, which has been around for at least 10 years and used in attacks believed to have been by Chinese nation-state actors.
Gh0stRAT allows an adversary access to the target's machine. Once malware is downloaded they can monitor keystrokes, see the screen, capture audio, and view the webcam. It stays on the machine and will continue to run after rebooting.
"It's fairly easy to recognize," says Grange. "Most antivirus products pick it up right away because it has been around for so long."
If a machine's antivirus program discovers the Gh0stRAT component, he continues, people have developed a Python script to search the malware and pull out configuration information. This script can "call home" to the C&C address and provide data on the adversary's location.
Armed with the location of the attacker's server, a victim can install malware back on the adversary's machine and view their screen and files.
"I can see who the adversary has as their targets," says Grange. "If they're remote controlling someone else, I can see what connections they have to others; what files they may have gotten off other targets."
It's worth noting this is not currently legal and Grange conducted his research in a test environment and attacked his own machines. He anticipates if this is made legal in the future, many businesses will want to use it to retaliate against adversaries -- a practice he thinks "won't achieve much" in making real progress against cybercrime.
"Where I see this most useful is in terms of researching," he continues. "Attribution is hard. If you can see where they are and what they target, that can provide a lot of valuable insight into attribution. It's most useful for researchers as opposed to a revenge tool."
Grange says these findings indicate modern attackers are not as untouchable as businesses think.
"The tools they use are sloppy, are broken," he says. "It's not an excuse to say 'we were hit by a nation-state so we can't be held accountable for what happened.' They still play on the same playing field."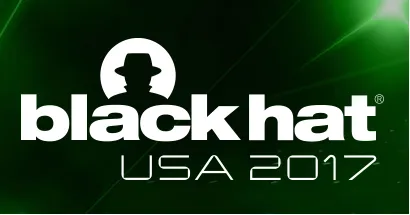 Black Hat USA returns to the fabulous Mandalay Bay in Las Vegas, Nevada, July 22-27, 2017. Click for information on the conference schedule and to register.

Related Content: