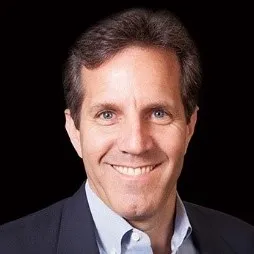 The frequency and costs of data breaches continue to skyrocket. Since 2017, the world has been ravaged by multiple large-scale ransomware attacks. WannaCry impacted healthcare organizations, expanding the threat attack surface to include the Internet of Medical Devices (IoMT). NotPetya, SamSam, and Ryuk and their variants are other examples of destructive ransomware attacks. As the threat landscape and attack surface evolves, a sophisticated firewall needs to be a priority for every organization.In 2019, the World Economic Forum once again listed cyber attacks among the top five threats to global economic development in their Global Risks Report.
The global average cost of a data breach reached $3.92 million in 2019, according to Poneman Institute. US companies continue to lead the world with an average cost of $8.19 million per data breach. The global impact of cybercrime is forecasted to grow to $6 trillion by 2021, according to Cybersecurity Ventures, doubling from $3 trillion in 2015.
How should next generation firewalls handle today's fifth generation cyber attacks while facilitating traffic growth with hyperscale technologies? Most organizations today are moving rapidly to meet digital transformation initiatives. But with corporate network growth, technology advances and increased Internet traffic, sophisticated and lethal cybercrime has become a huge global challenge. Today's cybercriminals spend less time creating smarter and more evasive cyber attacks.
According to Ponemon, the time it takes to identify and contain a breach can take as long as two years.Sophisticated multi-vector fifth generation cyber attacks, which include nation-state-sponsored and malware-as-a-service exploits, are increasingly more complex, requiring more time to resolve, as evidenced by the evolution of the ubiquitous firewall.
What is a Firewall?
A firewall is a network security device that monitors and filters incoming and outgoing network traffic. With fixed predefined security policies, a firewall enforces an organization's security policy by acting as a barrier between two networks. A firewall inspects all incoming traffic and is able to identify and block cyber threats, while allowing non-threatening traffic to pass through safely. With advanced security functions, a unified management platform, and robust threat prevention in place, a modern firewall is mandatory protection that can stop destructive network attacks.
Next Generation Firewalls: Powerful Defense against Cyber Attacks
Firewalls, especially Next Generation Firewalls (NGFW), block malware and application-layer attacks. Along with an integrated intrusion prevention system (IPS), Next Generation Firewalls react quickly and seamlessly to detect and react to outside attacks across the whole network. They allow you to set policies to better defend your network and quickly assess network status. Continuous network scans detect invasive or suspicious activity, like malware, and shut it down immediately. Next Generation Firewalls protect against an extensive list of malware, including viruses, worms, Trojans, spyware, adware, and ransomware.
Network Firewalls: Expanded Protections
For some years, enterprises have been implementing Next Generation Firewalls because of their broad support for multiple critical security functions and application awareness. However, with a growing list of security threats, companies are rapidly adopting what Gartner calls the "Network Firewall." This new state of the art firewall technology offers expanded security functions across the data center, mobile, endpoint, cloud, and IoT. It also encompasses real-time threat intelligence to protect you against the latest known and unknown cyber threats.
Network Firewalls are critical to your security architecture and can serve as your first line of defense against advanced cyber attacks. But like any technology, Network Firewalls are only one part of the solution. People, policies, and procedures are essential to building and operating an effective security architecture that can protect your organization against strategic cybercriminals. By combining all of these pieces, companies are taking a big step forward to protect sensitive assets, meet compliance requirements, and digitally transform their organizations.
About the Author
Russ Schafer is head of product marketing for security platforms and analyst relations at Check Point. Security products include next generation firewalls, cloud network security services, IoT, Zero Trust, security gateways, security management, and Infinity. Russ previously held senior leadership roles at IBM, Intel, Yahoo, AOL, Sybase, and THX.