If there was ever a time when Presidential candidates could serve as real advocates for cybersecurity, it would be now.
Both Democratic nominee Hillary Clinton and Republican nominee Donald Trump this year each have had firsthand experiences at the hands of hackers - Clinton, with the email hacks and dumps of the Democratic National Committee and of her campaign manager John Podesta, and Trump, with his hotel chain's payment card breaches. Neither candidate has demonstrated savvy deployment of security of their own systems: Clinton has been under fire for her use of a personal email server and account while serving as Secretary of State, while security researchers revealed that Trump's own email servers used the outdated and no longer-supported Microsoft Windows 2003 Server software, as well as a flaw in his campaign's public website that left intern resumes exposed.
But in a year when cybersecurity has been a major mainstream newsmaker and the threat of more cyberattacks from Russia loom over the Presidential election, both Clinton and Trump have an opportunity to spin their missteps and real-world data breach experiences into fresh personal perspectives on lessons learned in the need for stronger security posture for the US government, private industry, and private citizens, security experts say.
"If they get religion on this topic, they could be poster children for all of us in becoming more" security-savvy, says Jack Danahy, co-founder and CTO of Barkly, a security software vendor. Clinton's use of a private email server, as well as former Secretary of State Colin Powell's use of personal email during his tenure, reflect the infamous security tradeoff theme of "convenience versus security," Danahy says.
Clinton and Trump have outlined their respective cybersecurity platforms, both of which are relatively slim when it comes to details.
"It's important that they both appreciate cybersecurity as a major factor in policy-making," says Michael Marriott, a research analyst with Digital Shadows. "They have to show an appreciation of the importance of the issue. But it's such a fast-moving area," which makes that challenging for politicians to keep up with, he notes.
Whoever becomes the next President of the US will have to strike a delicate balance between setting policy while not over-regulating, he says. They should avoid "being heavy-handed," Marriott says.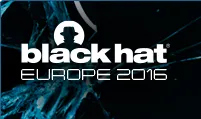 Black Hat Europe 2016 is coming to London's Business Design Centre November 1 through 4. Click for information on the briefing schedule and to register.
Here's a look at the cybersecurity platforms of Clinton and Trump:
Clinton
Hillary Clinton plans to "build on" President Obama's Cybersecurity National Action Plan (CNAP), a game plan unveiled early this year by Obama that added a federal chief information security officer (CISO), and plans for updating government agencies' IT infrastructures as well as beefing up their cybersecurity measures.
"She supports expanded investment in cybersecurity technologies, as well as public-private collaboration on cybersecurity innovation, responsible information sharing on cyber threats, and accelerated adoption of best practices such as the National Institute of Standards and Technology Cybersecurity Framework," according to Clinton's platform on technology. Efforts to reach a campaign spokesperson for more details were unsuccessful.
When it comes to the debate over privacy and US security interests, Clinton supports the USA Freedom Act as well as the concept of a national commission on digital security and encryption, a proposal by Sen. Mark Warner, D-Va. and Rep. Michael McCaul, R-Tex. The commission would unite both the tech community and law enforcement to determine how to balance national security and individual privacy interests.
Security technology-wise, Clinton supports multi-factor authentication practices and bug bounty programs as a way to root out vulnerabilities. "She will encourage government agencies to consider innovative tools like bug bounty programs, modeled on the Defense Department's recent "Hack the Pentagon" initiative, to encourage hackers to responsibly disclose vulnerabilities they discover to the government," her platform says. "And she will bolster the government's ability to test its own defenses by increasing the capacity of elite, cleared government red teams to help agencies find and fix vulnerabilities before hackers exploit them."
Trump
Republican candidate Trump plans to set up a cyber review team comprised of military, law enforcement, and private industry members, to assess US cyber defenses and weaknesses. "The Cyber Review Team will provide specific recommendations for safeguarding different entities with the best defense technologies tailored to the likely threats, and will followed up regularly at various Federal agencies and departments," according to Trump's cybersecurity vision statement posted on his website. "The Cyber Review Team will establish detailed protocols and mandatory cyber awareness training for all government employees while remaining current on evolving methods of cyber-attack."
The Justice Department will create Joint Task Forces that coordinate cyber threat response among federal, state, and local law enforcement, and the US Cyber Command will be reviewed by the Secretary of Defense and the Chairman of the Joint Chiefs of Staff, with the "focus on both offense and defense."
Trump also calls for developing "offensive" capabilities in cybersecurity. "Develop the offensive cyber capabilities we need to deter attacks by both state and non-state actors and, if necessary, to respond appropriately," according to his statement.
Efforts to reach a Trump spokesperson for more details on the scope of the offensive cybersecurity policy were unsuccessful.
Cyber War, What Is It Good For?
Clinton also has alluded to tougher response options by the feds to cyberattacks. In the first Presidential debate, she said the US needs to "make it very clear" to nations who engage in cyberattacks against the US that "the US has much greater capacity and we are not going to sit idly by and permit state actors to go after our information: our private-sector information or our public sector information," she said. "And we're going to have to make it clear that we don't want to use the kinds of tools that we have. We don't want to engage in a different kind of warfare. But we will defend the citizens of this country, and the Russians need to understand that."
It's unclear whether Clinton and Trump are truly advocating hacking back by the feds and or private industry, or just what the parameters would be. Hacking back is a controversial concept in the security industry, mainly because it is fraught with perils in accurate attribution and potential collateral damage.
"I'm uncomfortable with the thought of how individual businesses would take advantage of what they think is attribution to attack who they think" was behind a hack, Barkly's Danahy says.
Going on the offense as to retaliate with cyber attackers can quickly escalate, says John Bambenek, threat systems manager at Fidelis Cybersecurity. "Escalation is not linear," he says. Even if the US were to target the Russian government's systems, for instance, civilians could get caught in the cyber crossfire.
"I want them to talk about what we're going to do to defend the government" and critical infrastructure, he says.
Danahy also says the candidates should be focused on better securing technology infrastructure, noting that the Office of Personnel Management (OPM)'s massive breach should not have come as such a shock after the General Accounting Office's report that the agency had security weaknesses for years that had not been addressed.
"I'd hope we see an acknowledgement that there has to be increased investment in understanding where infrastructure is vulnerable and remediating it," he says.
"Both [Clinton and Trump] identified that they are going to take a look at infrastructure, systems and configurations and where vulnerabilities are," including critical infrastructure, which is great, he says.
Related Content: