Call it next-generation war driving: cyberspies and other nefarious attackers employing drones rigged with hacking tools that hover over a corporate data center or a power plant and break into the wireless network to steal information or sabotage operations.
Security researchers over the past couple of years have been all over the drone-born hacking attack: take SensePost's Snoopy, which hacks smartphones, and Samy Kamkar's SkyJack, which finds, hacks, and hijacks other drones. These hacking research projects drove home some of the scarier scenarios with the increasingly popular and commercially available drone. But the drone isn't really breaking any new hacking ground: it's instead providing a new transport medium for the same type of remote hacks commonly exploiting weaknesses in WiFi and radio-frequency security. Think TJX hacker Albert Gonzalez piloting a drone in the retailer's parking lot rather than sitting in his car with his laptop to crack into its WiFi.
Enter the drone-detection system. Tom Noonan, chairman of drone detection firm Dedrone, has launched his Germany-based company in the US amid the explosion of drone-based technology -- some 4.3 million drones are expected to ship worldwide this year, and the Federal Aviation Administration estimates 1 million drones will be sold this holiday season. That's heightening concerns that drones could be used for malicious purposes. "This is intrusion detection 2.0 for me," Noonan says, a play on his heritage as co-founder of pioneering intrusion detection system firm Internet Security Systems (ISS), which he eventually sold to IBM.
Dedrone's flagship DroneTracker system, based on a cloud-based network of sensors, is all about detecting drones in the vicinity of a facility. "We learned this 20 years ago in IDS: if you can't accurately detect a threat with multiple sensors on a 24/7 basis, everything else doesn't matter. The ability to detect and categorize the threat in advance allows you to be preemptive," he says. "Even before a drone is getting the accurate GPS of where [a data center is, for example], we are detecting it."
Like an IDS, DroneTracker uses a database of threat signatures. These signatures identify things like the type of drone and whether it's carrying some sort of payload. That information is also preserved for incident response evidence, whether it was a physical threat or a cyber one, he says. For now, though, any response to a drone is done offline and not via the sensors, he says.
Noonan says the drone detection technology ultimately will integrate with network- and other types of cyberattack detection and prevention systems. "I think the easy way technologically is to first detect a drone in the area to update the network- and security monitoring system [about that], and then to detect and block its attempt to access to a network. This is where we go with this," he says.
"Architecturally, we can get our threat data into a security information management system very quickly: We just need a customer who wants to do it," Noonan says. "We can send an alert with enough intelligence to the IR [incident response] system or the security information management system to indicate a threat has been detected and translate that into a cyber-mitigation."
But don't start scanning the sky around the data center for a nation-state drone attack just yet. It's still much easier for an attacker to exploit vulnerabilities in a web server, or phish a user, than to fly a drone overhead. "Hackers always take the path of least resistance," says Glenn Wilkinson, senior security analyst with SensePost and a creator of Snoopy. Piloting a drone to hack a target from afar is a lot more work than hacking into that organization via SQL injection holes or other readily available vulnerabilities, he says.
That's not to say some attackers wouldn't use drones. "What you might see going forward in the future, as current attacks become harder and harder, they will move to the next step," Wilkinson says.
Drones could replace the physical social engineering attack to get inside the building or facility, he says. "In a government building where it's super-hard to get in, maybe a drone attack would be feasible," he says.
Like SensePost's Snoopy, which exploited weaknesses in the manner in which mobile devices search for WiFi signals in order to spy on a mobile user's physical and online activity as well as steal his data, a drone-based cyberattack is basically fairly straightforward. "There's nothing too fancy using the drone. It's the same as getting any proximity-style access," Wilkinson says. "It's largely going after WiFi."
So preventing a drone-based cyberattack would basically be no different than locking down your WiFi and other wireless connections.
Here's one way a drone cyberattack would work: the devices, often Linux-based, would be rigged with or controlled by hacking tools that could attempt to break into the WiFi network of a data center over which it was hovering, for example. The attacker would get past the WiFi SSID with stolen credentials, for example, and ultimately siphon stolen information wirelessly back to his own server.
In addition to security researchers who have rigged cyber attacking drones, the US military and Boeing are working on prototypes, Noonan notes. "The Italian defense contractor Hacking Team has been promoting this for a while," he says.
So far, Noonan's company is getting pings about its technology mainly from airports, government agencies, prisons, and utilities. Hotels are even looking at it to thwart drones spying on VIP suites, for instance, "hooked into automated curtain closers" when drone is detected at the window, he says.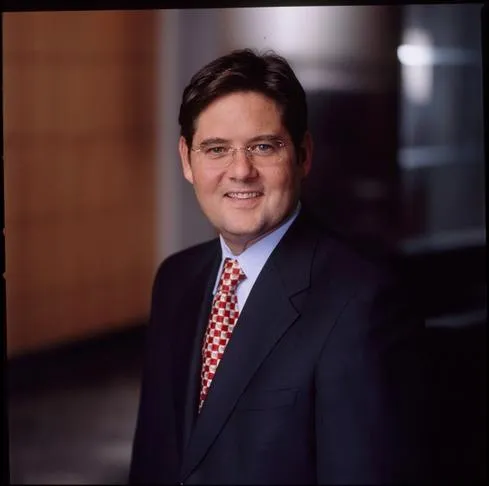 Drones may be relatively inexpensive these days, but drone detection technology is not. The cost for a sensor network for a small facility is about $100,000 a year, and $1 million per year for a large facility such as an airport.
Like with the first generation of IDS, it was a learning curve, according to Noonan. "We had to beg people to think about intrusion detection. They were afraid it would shut down their network. It was only after those early adopters finally [added IDS] and the SQL Slammer worm hit … That's what put ISS on the map. Nobody saw it coming and they got hosed."