A report published today by Intel Security in partnership with the Center for Strategic and International Studies (CSIS) confirms the perceived cybersecurity skills shortage and the real risk that poses for organizations.
The study, which surveyed eight countries -- Australia, France, Germany, Israel, Japan, Mexico, the United Kingdom (UK), and the United States (US) -- found that respondents overwhelmingly reported that a cybersecurity skills shortage does exist in their organizations (82%).
What's disconcerting about this study, says Candace Worley, vice president and general manager for enterprise endpoint security at Intel, is that respondents reported that "the lack of enough cybersecurity staff is contributing to security risk in their organization." This should be a concern for all of us, she warns.
Seventy-one percent of respondents said that this shortage in cybersecurity skills does direct and measurable damage: 25% lost proprietary data through cyberattacks, 33% say they are a target for hackers because of weak cybersecurity defenses, and 22% say they've suffered reputation damage due to the workforce shortage.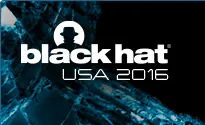 Black Hat USA returns to the fabulous Mandalay Bay in Las Vegas, Nevada July 30 through Aug. 4, 2016. Click for information on the conference schedule and to register.
While governments have begun to take an increased interest in cybersecurity -- the US President's Budget for fiscal year 2017 proposes $19 billion in Federal resources for cybersecurity -- 76% of respondents still feel that their governments aren't investing enough in building cybersecurity talent.
The study revealed that part of the skills shortage can be pinned on the gap between available cybersecurity education and the minimum credentials required for entry-level positions. Four in 10 respondents said that a bachelor's degree would be required from job applicants seeking an entry-level cybersecurity position, and 38% of respondents from France and 32% from Germany said they'd require a master's degree as their minimum credential. The researchers of this study found that only 7% of top universities in the countries researched offer undergraduate studies (major or minor) in cybersecurity.
And while considered a requirement to apply, a bachelor's degree in a technical field isn't viewed as effective for acquiring cybersecurity skills as hands-on experience (such as internships or hack-a-thons) or professional certifications.
Worley says that it's important to drive excitement about cybersecurity in high school students, but that even if that education began today, "at best, those folks would be coming out of college in one to two, to three years. We're going to have a talent shortage in the next three years and we need to make sure that it's not a systemic issue."
In order to prevent that, Worley says closing the security skills gap is a challenge for all invested parties.
"This is putting pressure on government and organizations and companies that have security practices and vendors in this field to come together and address this as a community," she says. In the interim, organizations should asses their risk tolerance and automate and outsource what they can to take the pressure off in-house teams, she says.
This buys some time to tackle the bigger, more complex projects, she says, like intrusion detection, secure software development, and attack mitigation, which were listed as the scarcest cybersecurity skills in the report.
While building the cybersecurity workforce is not an easy challenge, Worley says, "We're at a point now where we as a community, we win as an industry if we solve it."
Related Content: