Like most networks, infrastructure requirements for Black Hat are constantly evolving to meet the needs of one of the world's largest gathering of information security professionals. This year, show management wants to increase bandwidth and performance while maintaining security and reliability. So Black Hat 2016 is going a step further to implement secure, high performance switches, along with enterprise firewall security appliances and wireless access points.
Providing security for an event like Black Hat, especially when it is followed directly by DEF CON, is a significant challenge. Black Hat's technical team is pulled together by UBM and consists of engineers representing the best and brightest across numerous companies in the networking and security industries. This team begins reviewing the show's architecture and scoping out the security strategy several months before the event. From a security perspective, the network design is very similar to a university with open networks and data center-like applications.
Onsite setup begins several days before the show events start. We begin with establishing internet connectivity and core infrastructure deep within the lower levels of Mandalay Bay. Then the infrastructure team moves upstairs to establish a Network Operations Center (NOC) that functions as the bridge and also showcases all of the networking and security technologies in use by the event. As we work closer to the official show start, secure wireless is installed along with L2 switching across the venue to provide security and connectivity for all event users.
We then secure the proprietary applications and data used during the show to register attendees, process financial transactions, and manage sensitive data and personal information, using the segmentation functionality built into the firewalls, which is a critical part of the security design.
Our next objective is to create a segmented environment in which the worlds' elite programmers and hackers can play, while still protecting the network, attendees, vendors, and presenters. The challenge is to create a robust and open environment, while still securing the Black Hat event as a whole.
This is easier said than done, as the security team needs to actively monitor the network and make careful decisions about the kinds of traffic and malware they see. Frequently, traffic is allowed to pass through and propagate that would send an enterprise security manager running through the halls. This keeps everyone on their toes!
In addition to all of the device configuration, physical security is absolutely essential. We make extensive efforts to prevent attackers from gaining physical access to the networking devices and implement precautions that will prevent them from gaining further systems access if they do.
Finally, the team provides constant active monitoring and testing both before and during the show, including the gathering of forensic data so we can update and improve show security both in real time and in anticipation of future events.
Being asked to help secure Black Hat is a bit like being asked to be on the Olympic basketball team. It's a gratifying experience to have the opportunity to participate and very exciting to be able to work and play with some of the best folks in the industry. This year is no exception.
Related Black Hat 2016 Content: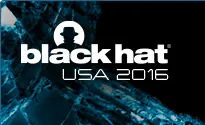 Black Hat USA returns to the fabulous Mandalay Bay in Las Vegas, Nevada July 30 through Aug. 4, 2016. Click for information on the conference schedule and to register.