Ransomware has hit full stride in 2016. We're only halfway into the year and we have already experienced a surge of attacks affecting industries from healthcare to critical infrastructure. But ransomware is a threat that's been around for a while, so why the sudden uptick of attacks?
It's not that the level of technical sophistication has changed, but because the business model behind ransomware has evolved. Hackers are still using the same old tactics to scare victims into paying to unfreeze their personal files, the difference now is that they're also expanding into the corporate world. Threatening to hold valuable data hostage, ransomware authors have realized how easily they can gain hundreds of thousands, if not millions of dollars by targeting large organizations. An individual might be limited to a $500 ransom, but how about a manufacturer or a hedge fund? Surely their sensitive data is worth more…
Understanding this evolution of the ransomware business model and its impact on enterprises will be crucial in taking the steps toward warding off such attacks.
The Evolution of Ransomware
Ransomware authors are changing their methods according to their target. It's no longer the stray individual that is under attack, but corporate PCs, mobile devices and even servers. Why lock and/or pilfer a person's files worth hundreds when corporate data is infinitely more valuable? Housing extremely sensitive information, organizations from healthcare and financial institutions to retail giants are quick to pay what attackers ask, reinforcing the lucrativeness of big business ransomware.
Now, threat actors are honing their methodology to reap the greatest reward, shying away from random attacks and targeting highly sensitive information in strategic companies. That's why we've witnessed the recent surge in healthcare- and school-related ransomware attacks. Their perceived value and likelihood of storing valuable personally identifiable information (PII) atop these organizations' tendency to employ outdated security technologies, has made them prime targets.
Adapting to the Change—Staying Safe
It's disappointing to see how successful ransomware campaigns have been this year. But it's almost expected when organizations continue using basic signature-based security that hinges on outdated protections like anti-virus tools and traditional security appliances. If history is any indicator, hackers are nimble and have long ago adapted to changing environments by morphing the malware itself so it becomes unrecognizable. It's time to change how we protect against this.
What enterprises should be doing is moving beyond simple static signature-based and adding dynamic controls that aren't reliant on identifying a specific attack. Further, backing up sensitive and necessary files should be a must. If companies did so, ransomware would not be the problem it's become.
The silver lining is that the pain caused by the wave of ransomware attacks has instigated a rapid response to improve security. Ransomware will run its course, just as PoS targeted attacks have started to slip away from the limelight. But that does not mean protection should wane in turn as the threats will persist waiting for those that failed to adapt.
When Will We Stop Feeding into the Underground Economy?
The question now is how long will it take for security practices to adjust? Security has always been a business decision. Some companies would rather pay a lower fee for ransom than pay for the cost of having a robust security stance. But, as hackers continue to ask for higher and higher ransoms, this will have to change. It will reach the point where the ransoms will not be able to get paid off. Then, companies will begin to seek out security measures that will protect their bottom line. I just hope that this change happens much sooner than then.
Related Content: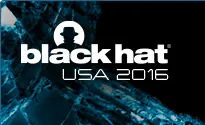 Black Hat USA returns to the fabulous Mandalay Bay in Las Vegas, Nevada July 30 through Aug. 4, 2016. Click for information on the conference schedule and to register.