The Black Hat USA 2016 Conference is fast approaching—bringing scores of new briefings to life. Created nearly 20 years ago, the conference provides InfoSec professionals with a place to gather and learn from the very best. Attendees can learn about the latest risks and trends in the information security world.
This year, we find topics including critical infrastructure security; enterprise systems and datacenter technologies; vulnerabilities targeting nearly every platform, operating system and device imaginable; and the latest in vulnerability research and information security development. The slide show that follows presents 10 not-to-be-missed briefings -- two for each of these five categories:
Hottest Briefings Overall: Vehicle Networks & FIDO
Application Security
Microsoft
Mobility
Internet of Things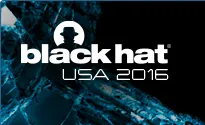 Black Hat USA returns to the fabulous Mandalay Bay in Las Vegas, Nevada July 30 through Aug. 4, 2016. Click for information on the conference schedule and to register.