The Defense Department's historic bug bounty pilot program uncovered nearly 140 previously unknown vulnerabilities in public DoD websites and yielded participating hackers payments of anywhere from $100 to $15,000.
DoD earlier this year launched the government's first-ever program for paying rewards to white-hat hackers for legitimate vulnerabilities, dubbed "Hack The Pentagon." The pilot program ran from April 18 to May 12 of this year, and allowed vetted hackers to hunt for bugs in DoD public websites for possible prize money. Secretary of Defense Ash Carter first announced the program in April at The RSA Conference.
Lisa Wiswell, bureaucracy hacker at DoD's Defense Digital Service in a blog post yesterday announced the results of the program: some 1,410 hackers registered to participate, of which 252 submitted at least one bug finding. DoD received a total of 1,189 vulnerability reports and of that number, 138 were confirmed findings and received compensation. Some 117 participating hackers were paid bounties.
"And precisely zero registered hackers …. intentionally did anything nefarious, or malicious," Wiswell said.
Alex Rice, CEO of HackerOne, which helped run the pilot for DoD, says the feds took the right approach to their first bug bounty program. "They were wise from the start: they approached this cautiously as a pilot program, in a very mature fashion and a very public, transparent way," Rice says.
Secretary Carter last week announced plans to establish an operational DoD Bug Bounty program that would encompass certain DoD websites, applications, code, networks, and systems.
DoD is rolling out a responsible disclosure policy and process for researchers to report bugs to DoD without concern over legal or regulatory violations. "Over the next several months you're going to hear about a number DoD initiatives that will engage private citizens, not affiliated with the US Government to help with our most complicated security concerns," Wiswell said.
DoD will open up a procurement process for various parts of the DoD to run their own individual bug bounty program as well, Rice explains. "They're going to start using the existence of bug bounty programs to do risk assessment in the vendor on-boarding process" as well, vetting security vendors for having such vulnerability programs in place, for example, he says.
HackerOne will "almost certainly" bid for one of those contracts, he says.
Meanwhile, DoD fixed most of the vulnerabilities discovered during the Hack The Pentagon pilot within the first two days, Rice says, and all of them were remediated before the three-week program concluded. "You have to give them props for that. You'd be hard-pressed to find" many organizations that can do that, he says.
Related Content: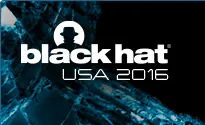 The Black Hat's CISO Summit August 2 offers executive-level insights into the technologies and issues security execs need to keep pace with the speed of business. Click to register.