Organizations that run more than half of their computers on outdated operating systems are three times more likely to suffer a data breach, while those running more than half of their browsers on old versions are twice as likely to get hit with a breach, a new study found.
Security ratings service BitSight studied the correlation between real data breaches and thousands of organizations running older, out-of-date versions of operating systems and browsers on their computers. They found that among some 35,000 companies worldwide across 20 industries, 2,000 had more than 50% of their computers running out-of-date OSes. Some 8,500 companies had half of their computers running out-of-date browsers.
The analysis - which focused on Apple OS and Microsoft Windows OSes and Firefox, Chrome, Internet Explorer, and Safari browsers – concludes that those with outdated OSes were three times more likely to suffer a data breach, and those with the outdated browsers, two times more likely. BitSight, via its risk platform, studied computer compromises, configuration, and software updates among Internet-connected systems and matched them to the organizations.
BitSight's findings don't mean the data breaches occurred via the outdated OS or browser version, however. "It's an indicator" in the risk profile of the victim organization, says Dan Dahlberg, research scientist at BitSight.
While it wasn't much of a shocker that outdated software raises the likelihood of a breach, Dahlberg says, the volume of machines running the older code was surprising. "The sheer number of companies that actually have this many outdated systems" was an eye-opener, he says.
The report also found that some 20% of computers in the study were running Windows Vista or Windows XP in March, just two months prior to the epic WannaCry ransomware worm attacks that targeted Windows machines. At the intial onset of WannaCry, where UK hospitals were hit, concern over XP machines was a major worry. But in the end the code merely crashed XP victims' machines and didn't run, while more than 95% of WannaCry ransomware victims were Windows 7 machines, according to Kaspersky Lab.
Industry-sector wise, more than one-fourth of government computers were found running outdated Windows or Mac OS platforms, with the Macs making up 80% of all of the old systems.
In an odd twist, financial services scored the same as healthcare and retail when it came to out-of-date OSes and browsers, each with 15% of their computers. That caught the researchers by surprise as well. "These are important findings because they suggest that although healthcare and retail companies have made most of the headlines for their exposure to recent ransomware attacks, the financial sector may be vulnerable to similar cyber attacks in the future as a result of their use of outdated systems," they wrote in the report.
Related Content: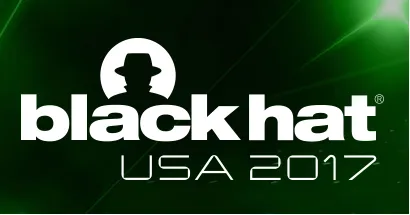 Black Hat USA returns to the fabulous Mandalay Bay in Las Vegas, Nevada, July 22-27, 2017. Click for information on the conference schedule and to register.