Healthcare providers are slow to adopt Domain-based Message Authentication, Reporting and Conformance (DMARC) protocol, and it's dangerously compromising their email security, according to new research by the Global Cyber Alliance (GCA).
The GCA scanned nearly 100 hospitals, half for-profit and half public, to evaluate the extent of DMARC adoption. Nearly all (99%) of the largest public and private hospitals have failed to secure their email domains from threat actors.
DMARC protects against phishing attacks by verifying whether an email is truly from the domain it claims to be from. It's designed to help businesses stop spammers from using an email domain to trick customers, partners, and employees into sharing data. DMARC discloses attempts to spam, phish, or spearphish a business brand or name.
"This is particularly critical for hospitals and healthcare companies," says GCA president and CEO Philip Reitinger, of DMARC. "Your health data is actually much more valuable to someone who wants to spoof your identity than your credit data or username."
Attackers target healthcare organizations by using phishing emails with malicious attachments to target medical data stored on hospital networks. These records contain personally identifiable information like home addresses, Social Security numbers, etc.
"Most intrusions still start with email," says Reitinger. "It's still the weapon of choice for bad guys to get things they shouldn't get."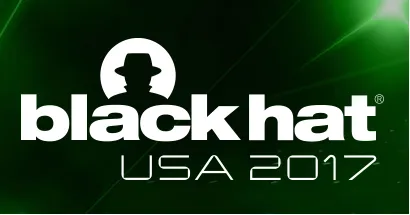 Black Hat USA returns to the fabulous Mandalay Bay in Las Vegas, Nevada, July 22-27, 2017. Click for information on the conference schedule and to register.
Verizon's 2017 Data Breach Investigations Report (DBIR) found 15% of data breaches in the last year involved healthcare businesses. Two-thirds of malware installed on healthcare networks arrived via email attachment, sent by hackers looking for personal data.
Researchers found only one of the hospitals using DMARC has deployed to a level that prevents spam from arriving in users' inboxes. Twenty-two of the 48 largest private hospitals, and six of the 50 largest public hospitals, have deployed DMARC "in a limited capacity," says Reitinger.
There are multiple levels of DMARC adoption. "Limited capacity" indicates deployment at the monitor level, which tells organizations someone is trying to spoof their customers with a fake domain name but does not block spam delivery. This is a sign hospitals want to know whether they have correctly deployed DMARC, he explains. It means they are headed in the right direction.
Reitinger cites several reasons for slow DMARC adoption. "Part of the problem is awareness, part of it is incentive," he says, noting that some people aren't aware of DMARC at all.
Incentive is a powerful motivator for CEOs and CFOs worried about customer trust. CISOs and CIOs can deploy DMARC and prevent customers from getting phished, but they aren't the executives interacting with consumers. The CEO relies on emails going through and therefore has more incentive to ensure DMARC is deployed effectively.
"Email is still the main way businesses communicate online and you want to make sure you do it right," says Reitinger. Many organizations are worried they will make mistakes and prevent emails from going through.
"DMARC, at least for small and medium-sized businesses, is not that complicated to deploy," he explains. "It's more complicated, and takes more effort, for bigger entities. It depends on how complicated the infrastructure you use to send mail is."
Healthcare isn't the only industry lagging in DMARC adoption, he continues. Most businesses are still in monitoring mode. Reitinger's statements echo findings from the Federal Trade Commission, which conducted research on 500 businesses to evaluate usage of DMARC, Sender Policy Framework (SPF), and DomainKeys Identified Mail (DKIM).
The FTC discovered most (86%) of organizations use SPF to verify IP addresses and DKIM for digital signatures. Only one-third use DMARC, and less than 10% are using the strongest available setting, which tells recipients to reject unauthenticated messages.
Related Content: