A marauding group of threat actors dubbed FIN10 has extorted hundreds of thousands of dollars in bitcoins from Canadian companies in a cybercrime campaign that appears to have started at least as far back as 2013.
Security vendor FireEye on Friday released a report describing the group's activities and warning about active cyber-extortion campaigns against organizations in the last few weeks.
FIN10's modus operandi has been to break into victim networks, steal sensitive business data, corporate strategy documents, personally identifiable information and other data, and then demand money in return for not leaking it publicly. Extortion amounts have typically ranged from 100 to 500 Bitcoins or about $124,000 to $620,000 based on mid-April 2017 rates, FireEye said.
In cases where the extortion demand was not met, FIN10 has destroyed Windows systems by deleting critical OS files and shutting the systems down.
Multiple attributes make FIN10—a previously unknown group—different from other financially motivated cyber threat groups, says Charles Prevost, senior manager of security consulting services at Mandiant, a FireEye company.
All of the known compromised organizations are based in Canada, either within the mining or casino industry. FIN10 has also been incredibly disruptive for victim organizations. "They destroy systems, extort businesses, taunt executives, and publicly release stolen data," Prevost says.
FIN10 has been pretty adept at using false flags to throw people tracking its activities off track. The group has attempted to portray itself as having affiliations with either Serbia or Russia. But the targeting of victim organizations suggests a threat actor familar with the North American region.
"One of the personas that FIN10 took on purported to be a Russian hacktivist organization," Prevost says. "In reading their communications, it was clear that they were not native Russian speakers."
Instead, they appear to have used online translation software to translate English to Russian.
"They have been very effective in compromising networks, stealing sensitive data and extorting organizations, amassing hundreds of thousands of dollars in bitcoins," he says.
FIN10 has relied exclusively on publicly available software tools, scripts, and techniques such as Metasploit, PowerShell Empire and Splinter RAT to infiltrate victim networks, escalate privileges, move laterally and steal data. So far, FireEye researchers have not observed FIN10 employ any custom tools or malware whatsoever in its campaign, Prevost says.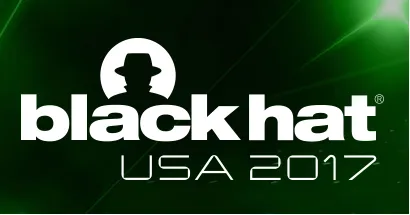 Black Hat USA returns to the fabulous Mandalay Bay in Las Vegas, Nevada, July 22-27, 2017. Click for information on the conference schedule and to register.
FireEye researchers have not been able to determine the tactic FIN10 typically uses to gain an initial foothold on a victim network. But evidence gathered from two intrusions suggest the group may be using spear-phishing emails with specially crafted lures to get people to click on a link that directs them to a FIN10-controlled server, FireEye said.
They tend to use tools and services such as Meterpreter, PowerShell, and Windows Remote Desktop Protocol to gain access and persistence on the victim network, and conduct reconnaissance activities and move laterally within it.
The threat actors are likely using a combination of data-copying and file transfer tools to collect and stage data from victim organizations. They then upload the data to websites such pastebin.con and justpaste.it, or to file sharing services such as Dropbox. Initially, only victims are provided a link to the data so they can verify what FIN10 has stolen. If the extortion demand is not met, the data is often leaked publicly.
"In many situations, they indiscriminately downloaded everything they found on victim's file servers," Prevost says. Victims usually have 10 days to make the demanded payment. After that date, a first data dump takes place. If payment is still not made within the next 72 hours, a second data dump occurs and every 72 hours thereafter, until all of the purloined data has been released.
Organizations that still refuse payment face the threat of having their production systems taken down, FireEye said. "Some victims paid, others did not," Prevost says. "For some victims that paid, FIN10 came back with subsequent demands for money."
Often, FIN10 tries to increase pressure on victim organizations by sending emails to board members and staff informing them about the breach and the potential consequences for non-payment. The group frequently deploys batch scripts designed to shut systems down delete critical files and rendering operating systems useless.
Related Content: