GARTNER SECURITY & RISK MANAGEMENT SUMMIT – Washington, DC – Former CIA Director John Brennan said the alleged alliance between Russian government intel officials and notorious Russian cybercriminals to pull off the Yahoo data breach is the tip of the iceberg when it comes to future cyberattacks by nation-states.
During his keynote address here today, Brennan noted that this type of intel agency collaboration with cybercriminals or other non-government individuals is a model that other nation-states are already exploring. It's not just Russia adopting this strategy. "That collaboration between intelligence services and private-sector startups is more and more a model that a lot of intel services and countries around the world are following for a variety of reasons," Brennan said, pointing to China, Iran, North Korea, and "other countries as well."
"So that model of collaboration between organized crime, individual hackers, and intelligence services, I think, is going to increase over time," said Brennan, who served as CIA director during the Obama administration.
The increasingly blurred line between the Russian government and its notorious cybercrime underground was exposed in a very public way in early March when the US Department of Justice on March 4 indicted the four attackers.
FSB officials Dmitry Aleksandrovich Dokuchaev, 33, and Igor Anatolyevich Sushchin, 43, allegedly hired one of the FBI's Most Wanted cybercriminals, Alexsey Alexseyevich Belan, aka "Magg," 29, a Russian national and resident, as well as with Canadian and Kazakh national Karim Baratov, aka "Kay," "Karim Taloverov" and "Karim Akehmet Tokbergenov," 22 , to hack Yahoo systems and steal information from some 500 million Yahoo accounts, according to the DoJ indictment.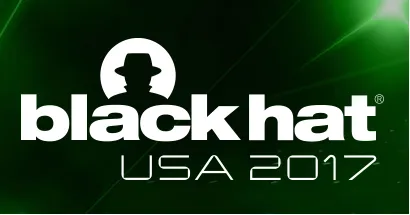 Black Hat USA returns to the fabulous Mandalay Bay in Las Vegas, Nevada, July 22-27, 2017. Click for information on the conference schedule and to register.
The big benefit of such an unholy alliance is a level of obfuscation when it comes to identifying the actors behind a cyberattack. But it's also more economical and efficient for nation-state hacking operations, Brennan said. "They're not going to spend exorbitant amounts of money and time to develop capabilities … if those capabilities exist and they can contract and subcontract out to" private-sector attackers, he said.
It also allows them to hide their tracks and confuse attribution because multiple "entities" were behind the attacks, he said.
Brennan didn't directly address Russia's hacking activities in the US presidential election, but he did appear to allude to that as well as other Russian state hacking operations.
"During my eight years [most recently in government, *] I was struck by the growing capabilities and the diversity of capabilities of our adversaries. It ranges from nation-states, countries such as Russia, China, Iran, and North Korea. I think you've all heard about Russia's capabilities, over the last year or so. They are becoming increasingly sophisticated and capable," he said. "And also the Russian intelligence security services are not really bound by the law … that US agencies are rightly limited by."
The former CIA director also said there's still plenty of uncertainty and loose ends in what the US government's role should be in securing the nation cyber-wise. "Why doesn't the US push back and counter" a cyberattack? he said. "I spent many hours in the White House Situation Room talking about how to develop policy and doctrine that allows the US government to take appropriate action to some type of cyberattack," he said. The sanctions against North Korea for the Sony attack was one of the decisions they debated and ultimately made, he said.
Brennan said the feds definitely need to do more than they do today in protecting the nation's cyber interests, but it's still unclear how that would work. "What would that calculation be? Would you do it preemptively? Or as a way to deter actors? Or to punish actors?" Brennan said.
"This is really very tough," especially given the sometimes slippery-slope of attribution amid obfuscation techniques by attackers.
Gartner managing vice president Andrew Walls asked Brennan in an on-stage Q&A what the US government's responsibility is to software vendors when it finds a zero-day vulnerability. Walls raised the FBI's purchase of an Apple iPhone exploit to crack the authentication of the San Bernardino shooter's phone after Apple refused to give the agency a backdoor into its crypto system.
"This is where I think there is this understandable tension that exists between national security on the one hand and the need for the ability to continue to protect our privacy and civil liberties, as well as the integrity of the Internet," Brennan said.
Intel agencies will operate such that they can get intel on US adversaries in order to protect the nation, he said. But hoarding zero-days and allowing unknown security bugs to remain raises obvious security risks. "This is where I think the equities and interests of both sides need to be taken into account as objectively as possible. You can't just look at from purely a national security standpoint and say, 'we need to find all of these zero-day exploits and keep them to ourselves,' that could make the overall system much more vulnerable to attack … which is contrary to national security," he said.
Brennan said it will take representatives from both sides of the argument to assess and strike a balance, but there will be inevitable tradeoffs. "If we could undermine North Korea launching a nuclear missile, should we take advantage of that? Absolutely, we should," he said. "But we need to understand what the potential costs are … we may want to manage the risks attendant to that. It can't be just a one-dimensional dialog."
When asked about "hacking back" as a tactic, Brennan said this is "actively being discussed in government circles."
There are tools to stop attacks in their tracks, and ways to "surgically" use these more offensive tools without destroying surrounding systems, for example, he said.
But this is still mainly uncharted territory, according to Brennan. "I would caution companies from taking actions … that could be illegal in terms of destroying various parts of networks and systems," he said of "hacking back" operations.
Brennan said this is a topic for top government and private sector experts to engage in a "deep dive" and to create public policy on what would be a proper approach to hacking back operations.
Related Content: