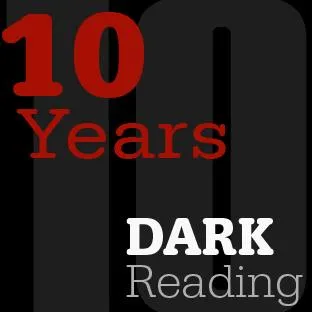 I have the dubious distinction of being both the oldest and youngest member of the Dark Reading team. Oldest, in terms of chronological age. Youngest with respect to my years covering the information security industry, which, for Dark Reading adds up to exactly two.
I'm not a total neophyte when it comes to information security, however.
I'm old enough to have personally experienced the Love Bug in May 2000 along with 50 million other people. It wiped my hard drive clean and rapidly spread to many other of my friends and colleagues whose names and email addresses were there for the taking from my inbox.
That experience is typical of my personal relationship with technology. In 1985, while installing it from a floppy disk, I erased the operating system of my very first personal computer – a Leading Edge Model D. In the early '90s, at the dawn of the consumer Internet, I inadvertently racked up a $3,000 bill for research about the history of the microprocessor on a private news network – research that in a few short years would be available at no charge for anyone with a computer and a dial-up connection.
Professionally (with professional tech support covering my behind) I have had much better luck. I wrote about many aspects of general IT security at UBM's DeusM microsites on networking, data center, and the all-encompassing topic of "21st century IT." Before that, at TechTarget, I launched and managed a half-dozen Windows-focused enterprise IT sites, which published news and tech features about enterprise migrations from Windows NT 4 and Exchange 5.5 to new versions of desktop and server operating systems, and reported on early administrative gains and improved security through Active Directory, group policies, centralized patch control, and antispam filtering technologies.
But it wasn't until I joined the team at Dark Reading that security became Job #1 in the fall of 2014. I had a lot to learn – fast – and was mentored and inspired by my excellent colleagues Tim Wilson, Kelly Jackson Higgins, and Sara Peters. Equally instructive was the day-to-day interaction I have had with the security industry's brightest minds, rock stars, and up-and-coming leaders. I learn something new every time I review or edit commentary on the issues that encompass this rapidly evolving, fascinating industry.
What's most heartening to me, though, is the spirit of community that pervades the site. When I first arrived on the scene, I wrote a blog about what we hoped to accomplish with our new "community model" that actively encourages reader participation with industry contributors, reader commenting, and interactive features like radio shows, webinars, virtual events – even cartoons and cartoon caption contests.
I wrote at the time that our goal was "to foster high-IQ conversations about the critical security issues of the day… [and create] a dialogue among practitioners that is both relevant and personal." It's been a singular pleasure and career highlight to be a part of the team that has achieved that goal, along with the robust participation of the Dark Reading security community and all its thought-provoking passions and opinions.
Happy 10th Anniversary, Dark Reading! I can't wait to see what unfolds in the next decade.
Related Content: