Enterprises need to improve focus on communicating their brand promises as they relate to security. As the next generation begins replacing older consumers who used to make all the buying decisions, security, it turns out, will be a major factor in formulating such decisions.
"Consumers under the age of 35 believe now is the right time to consider security from the brands they wish to purchase from," Andrzej Kawalec, Vodafone group head of enterprise cyber security, strategy and innovation told SecurityNow. "They are not hampered by a fear of the loss of their data, they accept that it will happen, and they are willing to pay a premium to avoid it. They're cyber-ready, not cyber-fearful."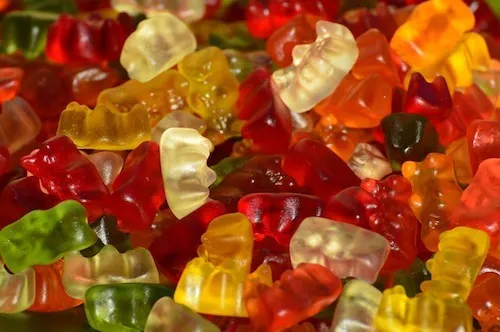 Vodafone has just completed a study of enterprise cybersecurity in eight countries among small, medium and multinational sized companies, designed to take the pulse of brands' thinking on security. The results show that more businesses are considering security as a means to grow their businesses, not simply as a means of defence. It's no longer just a means of protection, but also a driver of customer loyalty and an attractor of new customers.
"When cybersecurity features become part of a brand proposition, those brands start to win," said Kawalec. "Consumer expectation about security is rising, and organizations and brands can charge a premium for securing customer data."
According to the survey, roughly nine out of ten companies thought enhanced cybersecurity would improve loyalty, enhance brand reputation, attract new customers and ultimately be a differentiator against competitors.
The study data suggests that enterprises are aware that their security capability is becoming one of their customers' key buying criteria, and that to keep the upcoming generation of buyers happy, they need to shift their security posture to become visibly active in securing consumer data and private information. Consequently, the survey says, nearly 90% of businesses are expecting to increase spending on cybersecurity in the next three years, with 10% of companies expecting budgets to double.
"The bigger companies are beginning to work on security very carefully, but they're still unsure where to go for help," said Kawalec. About 40% of security decision-makers across industry sectors were uncertain about where best to find help in dealing with cybersecurity challenges. Apparently, 60% of smaller companies feel poorly informed about security, which exacerbates the issue, and the security market is becoming very fragmented.
"Currently, security vendors have an 'expert-to-expert' selling model, and companies need to have deep pockets and expertise to take advantage of that. We're trying to turn that on its head, we want security to be delivered in a simple-to-understand-and-integrate manner, we want to make it like buying a product online," said Kawalec. "Being able to buy enterprise security using an easier model will change the whole landscape."
Related posts:
— Simon Marshall, Technology Journalist, special to Security Now