In the wake of the recent WannaCry attacks, cybersecurity professionals worldwide are engaging in discussions of best practices, appropriate policy implementation, and staff awareness and preparedness.
One of the outcomes of these post attack discussions is the recognition of shared professional bias throughout the cybersecurity community involving a misconstrued understanding of patching considerations, and lack of emphasis on regular backups.
Shortly after WannaCry, social media and blog sites exploded with inflammatory statements and hilarious, yet at times insulting, memes of IT and cybersecurity personnel, who were labeled as negligent for not implementing the patch put out by Microsoft two months prior to the attack. While it is understandable, in some circles, that patching should be done rapidly after initial issuance, it is important to consider all aspects of the patching process and to understand that there are valid reasons for not updating a system right away.
For example, many organizations have a fixed, multi-tiered patch implementation process because they rely on outdated applications that are no longer supported by the original software designers and distributors. This puts the business in a tough spot since changes to the overall network or operating system on which the application functions can degrade or damage the application itself. You can see this for yourself; just try using Netscape on Windows 10. The experience is not positive.
Now, try using Netscape on Windows XP. While the experience is still probably not ideal, considering today's standards, it is functional. This point becomes even more evident when considering the outdated state of many supervisory control and data acquisition (SCADA) systems.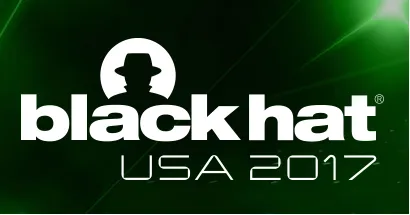 Black Hat USA returns to the fabulous Mandalay Bay in Las Vegas, Nevada, July 22-27, 2017. Click for information on the conference schedule and to register.
Due to the possibility of patching leading to breakage, it is understandable that certain organizations have developed a drawn-out testing process before any patch is implemented into organizational assets. Or, as was the initial case with WannaCry and Windows XP, they don't implement the patch at all. It is simply incorrect to declare that all organizations and individuals should have patched, and insinuate that lack of patch implementation is a characteristic of institutional laziness.
Backup: Security's Last Defense
Another bias emerging post-WannaCry, and spun out of the patching bias, was the surprisingly minimal discussion regarding backups and backup implementation. While some periodicals and technical blogs did lightly – and in exceptional instances directly – discuss the importance of backups, and how they could be implemented to recover from a ransomware attack, the discussion typically found itself relegated to a secondary discussion or consideration. This is a dangerous stance to take in the context of today's attacks.
Having appropriate backups on hand allowed network administrators and operational stakeholders to shirk the demands of the attackers and leverage their backups appropriately to return business functions to full operations. Additionally, organizations with warm and hot sites were most likely able to pivot faster after the attack than organizations without. Yet, a bias emerged wherein these actions were considered secondary to patching, without acknowledging that some organizations could not yet patch, due to their internal patch test schedules.
So, what is the best way ahead? The only way to combat lack of awareness and consideration is through learning and education. Understanding the cybersecurity controls presented in NIST, for example, would ensure that security professionals understand patching and backup guidelines, and how they might be established and maintained.
Additionally, training provided by academia and certifying organizations can help practitioners understand the complexities of technical implementations of policy requirements. For example, through its Cybersecurity Nexus (CSX)™ Training Platform, ISACA provides performance-based labs through which students can identify the indicators of attacks like WannaCry, and learn how to respond and recover from a compromise.
As the cybersecurity field moves forward, it is important to continue the discussions that were ignited by the global WannaCry attack. Discussions regarding patching, updating, and backups are always worthwhile and valid. However, it is important to understand that these issues demand more than simple one-line declarations and fodder for memes. When analyzed in a greater context and acknowledging bias, cybersecurity professionals must acknowledge that the real preventative security control is increased understanding and knowledge.