IBM Security is taking incident response training on the road with the IBM X-Force Command Cyber Tactical Operation Center (C-TOC), a tractor trailer housing a fully functional security operations center.
The company opened its commercial cyber range, X-Force Command, in Cambridge, Massachusetts, in Nov. 2016. Its mission was to simulate actual cyberattacks so corporate security experts, C-suite execs, and other business teams could gauge their preparedness (or lack thereof) to respond to an actual breach. In two years, about 2,000 people have tested their response skills in the cyber range, which has a waiting list of eight months.
Now, IBM is putting the same concept on wheels.
IBM X-Force's C-TOC accommodates 24 operators, analysts, and incident command center staff. The 23-ton trailer, modeled after military and first responders' command centers, can expand to the width of three Humvees and packs 20 workstations, 20,000 feet of networking cable, and two satellite dishes. An onboard data center is built on a 100TB solid-state disk array, cooled with 10+ tons of cooling capacity, and the full unit runs on 47kW of self-generating power.
"We built the IT environment of a Fortune 500 company and put it on a truck," said Caleb Barlow, vice president of threat intelligence at IBM Security, in a tour of the space.
The C-TOC serves three purposes, he explained. First and foremost is response training: companies can use the center to train employees on how they should respond to attacks by simulating real-life scenarios. Rather than limit education to technical response, businesses can bring in executives, HR, comms teams – anyone who has a role in responding to a breach.
Companies with the ability to respond to incidents within 30 days can save more than $1 million after a data breach, according to data in IBM's 2018 Cost of a Data Breach Study. But less than 25% companies surveyed report having a coordinated incident response plan.
"This is built on the fundamental thesis that learning how to make a decision in a crisis matters," Barlow said. Generally, he added, when teams are put into a simulation and forced to make decisions, any underlying problems that could derail incident response quickly surface.
Chris Crummey, executive director of IBM X-Force Command, said one of the key lessons learned among companies who test their response skills is they need to be more proactive in threat hunting while investigating an incident. "Customers want to put out fires, but in reality, you have to figure out if the fires are related," he explained. Another common weakness is neglecting to look for places where security problems commonly begin.
"The most mature customers, they go hunting for their blind spots," Crummey added
Response capabilities aside, IBM also intends for the C-TOC to be an on-demand mobile operations center at sporting events or other large-scale gatherings where extra security resources may be needed, Barlow noted.
When it isn't being used for incident response training or supplemental security support, IBM plans to use the C-TOC to drive education and awareness. The center will travel to universities and industry events to teach the incoming generation of workers about security careers.
"We want to provide the educational opportunity, and inspirational opportunity, to get more people in this field," he said.
The C-TOC will be traveling the United States for the next month, visiting client sites, government facilities, and schools. Then it's onward to Europe, where it will work with clients and stop by events in countries across the EU throughout 2019.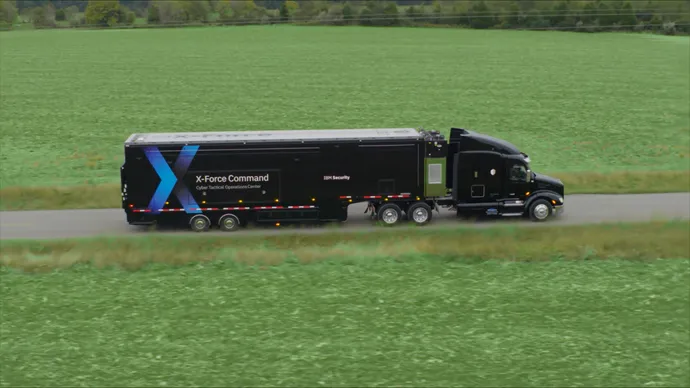 Related Content:

Black Hat Europe returns to London Dec 3-6 2018 with hands-on technical Trainings, cutting-edge Briefings, Arsenal open-source tool demonstrations, top-tier security solutions and service providers in the Business Hall. Click for information on the conference and to register.