Hacker Couture: As Seen At Black Hat USA, BSides, DEF CON
'Leet tattoos, piercings, mega-beards, (the real) John McAfee, and even a cute puppy were among the colorful sights in Las Vegas this month.
Amid the somber menu of serious security flaws presented at last week's hacker conferences in Las Vegas -- in cars, TSA checkpoint systems, hotel networks, USBs, and home automation systems, to name a few -- the colorful and free-spirited nature of the hacker culture was also on display in the fashion choices of some of the hackers and members of the security community.
Think you could pull off an ensemble of hipster glasses, a mohawk, and a kilt? Click the image below to check out some of the trendy looks on display this month in Las Vegas during the Black Hat USA, BSides, and DEF CON conferences. All photos were taken by Apneet Jolly.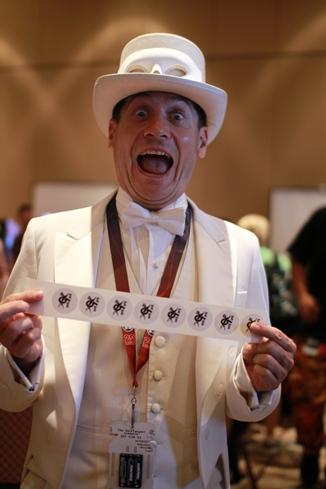 Kelly Jackson Higgins is the Executive Editor of Dark Reading. She is an award-winning veteran technology and business journalist with more than two decades of experience in reporting and editing for various publications, including Network Computing, Secure Enterprise ... View Full Bio