The storied Internet Society (ISOC) founded 25 years ago by the fathers of the Internet, Vinton Cerf and Robert Kahn, enters a new chapter on July 1 when the Online Trust Alliance (OTA) officially merges under the global organization.
OTA is the 13-year old nonprofit best known for its Honor Roll for security- and privacy-vetted websites and domains as well as its IoT Trust Framework for securing Internet of Things devices. The organization in April announced plans to move under the ISOC umbrella. Members of OTA include Microsoft, Symantec, ADT, American Greetings, The Gap, Twitter, and Publishers Clearinghouse.
ISOC long has been the global center of Internet infrastructure initiatives including the Internet Engineering Task Force (IETF) technical standards as well as serving as the policy and development lead for the Internet. The merger gives OTA the backing of a global organization with more room to grow, and ISOC a new stake in the business side of Internet security. ISOC has some 122 chapters, 110 organizational members, and 95,000 individual members,
OTA founder Craig Spiezle, who started the organization in 2004 with funding from his then-employer Microsoft, says he got the idea to merge OTA into ISOC in October of last year after he heard ISOC's chief Internet technology officer Olaf Kolkman speak at a conference about IoT security. "He talked about OTA's work" on IoT security best practices, Speizle recalls.
ISOC traditionally has focused mainly on core Internet infrastructure including security technologies such as DNSSEC, TLS, and secure routing protocols, notes ISOC's Kolkman.
"What OTA brings to the table is the perspective of other technologies. They are targeted at businesses. A lot of trust in the Internet is provided through the way businesses engage with their customers and with each other and the overall public as a whole," he says. "OTA has created an alliance of what I think are stewards who have the ability to push technology forward."
Under ISOC, OTA will continue its focus on data breaches via its incident response best practices work, IOT, and its Honor Roll program, according to Kolkman. "IoT is a place where I would like to see us amplify" and build out a framework for broader adoption, he says.
The OTA's existing staff will join ISOC, meanwhile, and Spiezle will serve in a strategic advisory role for about a year. from around the world, which is expected to give OTA the visibility - and the backing to grow its projects.
A wave of new industry efforts and consortia over the years, especially in IoT security, at times made it difficult for OTA to continue to expand.
"I think OTA has done some excellent work, but that it was hobbled somewhat by its small size. OTA becoming part of ISOC makes sense for both parties," says Paul Vixie, Internet pioneer and CEO and co-founder of Farsight Security. "ISOC has the brand and the throw-weight, OTA has the relevant digital security DNA."
Symantec was one of the original OTA members. Neil Daswani, consumer chief information security officer for Symantec, says he considers OTA's Online Trust & Audit Honor Roll one of the most important of its projects. Under the program, OTA runs tests of the security and privacy of an organization's website and domains (including email); the ones who score high are named to the Honor Roll.
"Every year, it helped promote the adoption of strong technical standards and countermeasures and each year, they raised the bar in what was required to make the Honor Roll," says Daswani, whose previous employers, Twitter and LifeLock, both achieved Honor Roll status during his tenures. "It's given organizations a set of goals to achieve that go above the minimum bar of compliance."
The IoT security framework is another key OTA effort, he says. "Given the Mirai botnet attack last year, it made it clear that IoT is important. OTA has a set of guidelines that companies can follow" to secure their IoT devices, he says.
Sal Tripi, AVP at Publishers Clearing House, an enterprise member of OTA, says making the Honor Roll was something his and other firms shoot for to validate their security and privacy practices. He points to OTA's leadership in email authentication via SPF, DKIM and DMARC standards as one of its biggest successes.
The biggest hurdle for OTA, he says, was to expand and "engage more brands."
"The OTA was super-helpful in establishing standards that brought technical teams and service providers together in a way we hadn't seen any other organization do," he says. "From the brand side, it's been a limited number of big brands engaging with OTA. That always perplexed me as to why. I hope ISOC helps that."
Spiezle expects participation in OTA to be easier under ISOC's umbrella. Getting companies on board to make security investments and changes was one of the bigger challenges for the OTA, he notes. "The challenge was getting others to see why they should do something that doesn't put economic benefit" for them, Spiezle says. That should be easier given ISOC's size, scope, and freedom from membership funding. "They don't have the financial constraints or limitations" with the grant model, he notes.
In addition to OTA's core efforts, Spiezle says he envisions finding synergies with ISOC in policy, privacy, and Net neutrality efforts. "We want to have a trustworthy Internet that's available to everyone," he says. "Trust and access are the two keys."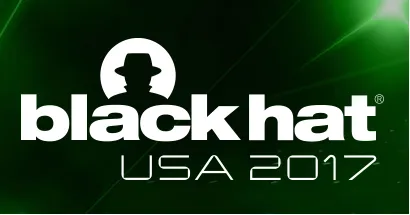 Black Hat USA returns to the fabulous Mandalay Bay in Las Vegas, Nevada, July 22-27, 2017. Click for information on the conference schedule and to register.
Related Content: