FBI Seeks License To Hack Bot-Infected PCs
Justice Department seeks search warrant changes to battle online crime syndicates, but critics cite impact on innocent bystanders and potential for abuse.
A Department of Justice proposal would make it easier for FBI investigators to hack into remote devices that have had their location purposefully obscured or that are acting as part of a botnet.
The proposal was published Friday for comment, ahead of a May 29 meeting of the US Judicial Conference's committee that sets policies and procedures for the country's court systems. The proposal would alter search warrant rules -- called Rule 41 in the Federal Rules of Criminal Procedure -- including lifting current restrictions on judges only being authorized to sign search warrants for within their jurisdiction.
Multiple civil liberties and privacy rights groups, however, have warned that the changes would give government investigators too much power, too little accountability, and would affect too many innocent bystanders.
But the Justice Department says that it needs expanded powers to help prosecute online criminals who operate anonymously and across the country's 94 federal judicial districts. "Our rule change will ensure that courts can be asked to review warrant applications for probable cause in situations where is it currently unclear what judge has authority to review a warrant application," Justice Department spokesman Peter Carr says in an emailed statement. "The proposal makes explicit that it does not work any change to the traditional rules governing probable cause and notice."
[A former Navy admin has been charged with compromising more than 30 government and private sites. Read Navy Nuclear Carrier Sysadmin Busted For Hacking Databases.]
One change contained in the proposal would allow judges to sign warrants that authorize remote access by the FBI to search electronic storage media and to seize or copy electronically stored information if the location of the computer has been concealed through technological means, or for cases involving systems located in five or more districts -- for example, if they're being used as part of a botnet. The bureau also wants the ability to send search warrant notifications to suspects via email or other digital means.
While those requests might sound like simple, necessary changes designed to bust cybercrime syndicates, the devil is in the details. "In one sense, this is a minor change in the rule to allow a judge to issue a warrant to search a specific computer which may or may not be located in the district in which the judge is located," said Mark Rasch, a former federal computer crime prosecutor who's now the chief privacy officer for SAIC, speaking by phone.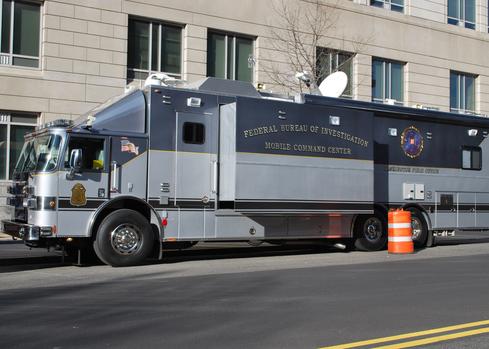 "But it has real potential for abuse," he added -- for example, if prosecutors engage in "judge shopping" or "forum shopping" by refiling rejected search warrant requests until they find a judge -- in whatever jurisdiction -- who will sign it.
The changes would also authorize the FBI, in its pursuit of botnet masterminds or other criminals, to automatically install malware on large numbers of infected PCs. "In plain English, this proposal would permit the government to seek warrants allowing it to hack into computers over the Internet using malware," said Nathan Freed Wessler, a staff attorney with the American Civil Liberties Union's speech, privacy, and technology project, in a blog post. He also warned that the bureau might continue to tap zero-day vulnerabilities to help hack into bot-infected PCs, which could put everyday Internet users at risk if criminals or other nation states reverse-engineered the bugs exploited by the FBI.
Under the proposal, instead of having to obtain search warrants to hack individual PCs, the FBI could use one search order to access large numbers of systems. "What that means is the government could then install its own anti-botnet with one order, infecting not the botnet authors' computer, but the botnet victims' computers," explained SAIC's Rasch. Cue the potential for large numbers of innocent bystanders having their computers and cloud accounts searched by the FBI, despite facing no reasonable suspicion of having done anything wrong.
But according to Rasch, probably the most troubling problem concerns notification. Currently, whenever police
are commanded to execute a warrant, in all but the most exceptional circumstances they're required to leave a notice that they've conducted a search, along with an inventory of seized items. People can then go to court to contest the search and seizure.
The proposed changes, however, would allow law enforcement agencies to instead email these notifications, or post them online or on a PC. But in this era of ransomware pretending to levy FBI fines and rampant spam and phishing attacks -- all of which fool enough consumers to keep earning attackers money -- it's not clear how consumers would believe a legitimate emailed FBI notice about their personal data having been seized, even if they saw it in the first place.
"These changes anticipate that in many more cases, that will never happen," said Rasch. "What will actually happen is the police will execute the search warrant, seize the evidence, and the true owner of that evidence will never know because [the law enforcement agency] can email a copy of the warrant or post it somewhere on the computer."
A bigger question is whether the FBI really needs the powers it's asking for -- and how might these powers be used by law enforcement personnel who aren't acting in good faith? "Look at how you really investigate botnet," said Rasch. "It's not like you don't know where it is." IP addresses of infected machines can be subpoenaed, for example, and thus the physical location of victims identified. Then the FBI could serve related search warrants not because the victims are suspects, but rather to gather information during the course of an investigation.
Perhaps FBI officials worry about subpoenaing a rogue service provider, who then tips off the subject of the bureau's investigation. But if that's the FBI's real concern, then it should say so, said Rasch, rather than arguing for broad rights, which could be used -- and potentially abused -- during the course of future investigations. "Make the solution narrowly tailored to the problem," he said.
Cyber-criminals wielding APTs have plenty of innovative techniques to evade network and endpoint defenses. It's scary stuff, and ignorance is definitely not bliss. How to fight back? Think security that's distributed, stratified, and adaptive. Read our Advanced Attacks Demand New Defenses report today. (Free registration required.)
Mathew Schwartz served as the InformationWeek information security reporter from 2010 until mid-2014. View Full Bio