It's been 18 months since Symantec CEO Michael Brown took the helm of the security giant. In an interview with Dark Reading yesterday, Brown explained the company's evolution over the past year and a half and how its big new product announcement today, the rollout of the Symantec Advanced Threat Protection (ATP) platform, is the start of a whole "new Symantec."
ATP basically integrates and unifies Symantec's traditionally separate enterprise security offerings, including the endpoint. It also comes with a new cloud-based sandboxing element for vetting new threats, and is one of the first fruits of the company's $1 billion investment in R&D on Brown's watch.
"We've rededicated ourselves to enterprise security," Brown said. "The ATP announcement is the first in a wave of organic products we are developing to bring to the market."
The first major step was shedding the Veritas storage business in August. The storage side of Symantec's business contributed to much of the confusion and disarray in the company's strategy and focus, and resulted in its slipping in the security market, security experts say. In addition, its security products weren't well-integrated nor did they consistently draw from its threat intelligence data gathered from its endpoint customers in the consumer and enterprise spaces.
Meanwhile, Symantec's main rival Intel Security, formerly McAfee, today rolled out a similar integrated platform strategy to tie together its security offerings. Intel Security also included a next-generation endpoint detection and response (EDR) function. EDR, the emerging next phase of endpoint security that is more proactive and nimble than antivirus, does everything from detect unpatched bugs and suspicious events on the endpoint to isolate, investigate, and remediate it and share attack intelligence with the rest of the network when incidents occur.
Intel Security outlined a new strategy that focuses on the cloud and endpoint as "control points" to detect and remediate threats, as well as support for the Structured Threat Integration Expression (STIX) standard for the machine-ingestible threat data and the Trusted Automated eXchange of Indicator Information (TAXII) transport standard for threat intelligence information-sharing.
Symantec's Brown says his company plans to add EDR to its portfolio as well. Security tools historically have focused on protecting and blocking threats, he said, but detecting them quickly is key. "You need to accelerate the time to detect and remediate," he said, and the new ATP is a key platform for that.
Chris Young, senior vice president and general manager of Intel Security Group, echoed a similar theme with Intel's announcement today. "With a rapidly expanding attack surface, and a shortage of relevant talent and expertise, defenders need to win on visibility into events, simplified management, and capabilities that empower teams to close the loop on attacks in progress – faster, more effectively, and with fewer resources," he said.
Security analysts had expected Symantec and Intel Security to come up with EDR offerings in the coming months in order to keep pace with the evolution of endpoint security in the face of increasingly advanced threats.
Brown, meantime, said Symantec has been a leader in both consumer and enterprise security for years, but had been losing market share over the past few years. "In June … that quarter was the first time the enterprise security [business] has grown in two years" at Symantec, he said.
ATP uses a unified console view for detecting and remediating threats across Symantec Endpoint Security and Email Security.cloud products and the network, and doesn't include any new endpoint agent software. It works with third-party security incident event managers (SIEMs). "It prioritizes for security analysts what they need to focus on," Brown said, and cross-correlates and compares threats with the company's threat intelligence information.
But Brown says Symantec doesn't plan to be a "one-stop" security shop. ATP ultimately will include interfaces for customers to write their own apps as well as for other security products to work with it, he said. "You can't buy everything you may need from Symantec," he said. "We need to make our global intelligence accessible to our customers."
Look for more data leakage protection and cloud-based support for ATP, Brown said. "Increasingly, you need to be able to manage endpoints in the cloud. EDR managed from the cloud" is coming as well from Symantec, he said.
"We're going to continue to leverage the advantage we have in threat intelligence, and building this analytics platform [Unified Security Analytics] is key," Brown said when asked how he envisioned Symantec looking five years from now. "A year ago, we bought [data analytics firm] Narus, which got us 80 data scientists … to accelerate the process of our" analytics strategy, he said.
"A lot of CISOs are frustrated that they have to buy 50 or 100 technologies to protect their enterprise," Brown said. "Symantec is no different: our CISO was frustrated. He asked us to stop asking him to be an integrator and to have us take on more of that. ATP is [an] example of that" type of integration, he said.
"It's a new Symantec," Brown said. "We're spending more on R&D this year than last year. We feel we have a tremendous opportunity to serve our customers better" and to move security forward, he said.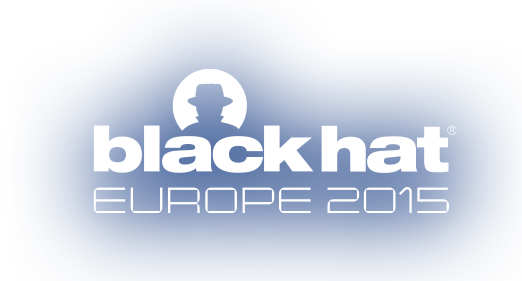 Black Hat Europe returns to the beautiful city of Amsterdam, Netherlands November 12 & 13, 2015. Click here for more information and to register.