Shorter days. An election in the balance. Turkey and all the trimmings. Welcome to November, which wouldn't be complete, of course, without a new cartoon caption contest to spark our imaginations. Submit your caption for John Klossner's latest cartoon (below) in the Comments section (below, below), and our editors will reward the winner with a $25 Amazon gift card. Second-place winner will receive a $10 Amazon gift card.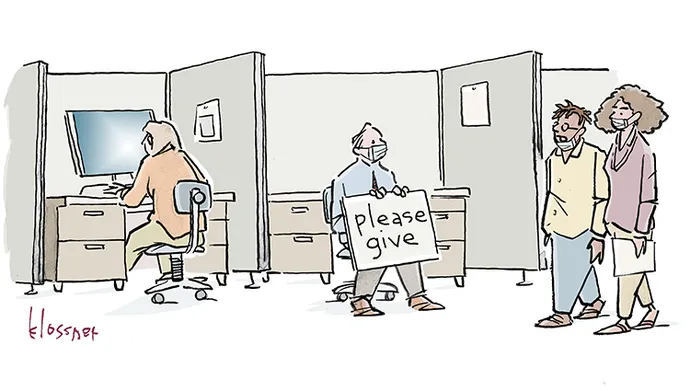 The contest ends Monday, Nov. 30, 2020. If you don't want to enter a caption, please help us pick a winner by voting on the submissions. Click thumbs-up for those you find funny and thumbs-down for those not so much. Editorial comments are encouraged and welcome.
We're also happy to announce the winners of our October cartoon contest. First place goes to Nikolas Henry Cramer, geospatial intelligence imagery analyst for the US Army. Check out his caption, below.
A high-five also goes to our second-place winner, Bruce Walton, information security compliance manager at Myriad Genetics, for his caption: "As they say,'beware of Apple bearing gifts.'"
Thanks to everyone for playing and voting. We can't wait to see what our November cartoon brings.