Our May cartoon caption contest has come to a close. Congratulations goes to The Edge reader "RamonSouza" for his winning caption, below. A $25 Amazon gift card is on the way.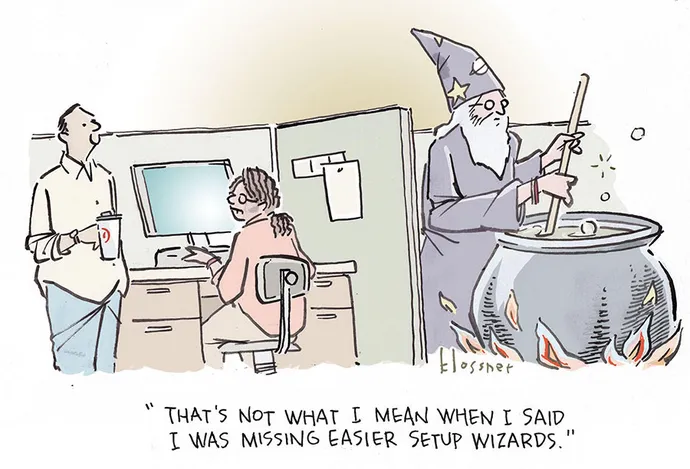 Second place, and a $10 Amazon card, goes to "iParanoid" for the caption: "He keeps saying the magic words are "deep packet inspection."
Congratulations to our winners! Our June contest goes up next week.