For all the talk about a new normal, what will that truly look like? The Edge readers have a few thoughts, as this month's winning cartoon captions show. Congratulations – and a $25 Amazon gift card – go to "MarkR223," for his first-place caption: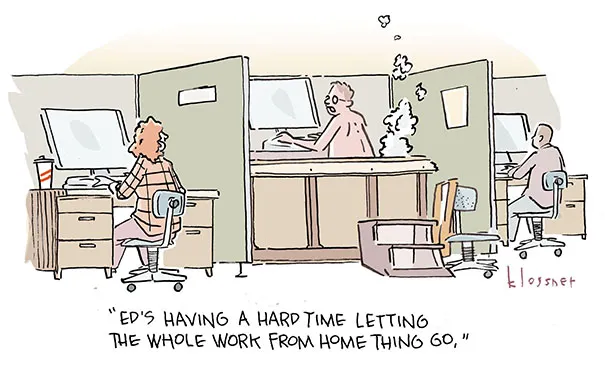 Bruce Lightsey, database manager at the Mississippi Department of Information Technology Services, came in second place for his caption: "Just like working from home - I'll throw on a nice shirt for the video chat and no one will be the wiser!" A $10 Amazon gift card is on its way.
Thanks to everyone for their contributions. A new contest will be posted next week.