Security giant Symantec plans to acquire Israel-based endpoint security firm Fireglass in a move to add remote browser isolation technology to its security portfolio.
Browser isolation, also known as Web isolation, is a proxy-based method that processes a Web session remotely rather than on the endpoint or in a sandbox. The technology also provides remote rendering of files and email attachments to avoid malicious downloads onto an endpoint machine. Browser isolation was one of the top technologies for information security named by Gartner recently.
Greg Clark, CEO of Symantec, said in an interview with Dark Reading that Fireglass's isolation technology basically reduces the attack surface on the endpoint. "It allows you to isolate all that traffic somewhere safe, in the cloud, or on-premises" or in a hybrid scenario, Clark said. "We've been kicking this technology around for a long time at Blue Coat and at Symantec. We've been impressed with one core fact: it reduces SOC events so materially that this technology is making a huge impact on the protection of users and corporate data."
Meanwhile, Gartner also has been bullish on isolation as a way to reduce Web-borne cyber attacks. In Gartner's "It's Time to Isolate Your Users From the Internet Cesspool With Remote Browsing" report, the consulting firm wrote: "Since the vast majority of attacks on enterprises are carried over the public internet, simply moving the browsing process directly from the end-user device and getting it off of the enterprise network will reduce the impact of an attack."
Fireglass's isolation technology uses virtual containers processed remotely that are destroyed after each Web session so that any malicious Web content and malware never touch the endpoint or systems. "It's actually a browser implementation and the end of the browser connection is in a safe place in the network. It renders content and then gives the screen to the browser at the endpoint. It looks the same, behaves the same, but the computer isn't running JavaScript, etc.," Symantec's Clark says.
That provides a layer of protection for ransomware attacks: if a user opens a ransomware-laden document in the isolation container, for example, the malware wouldn't touch the user's machine.
Clark says Fireglass's technology will become a modular component in its Integrated Cyber Defense Platform, and it will play alongside its Secure Web Gateways and email protection offerings.
Financial details of the deal weren't disclosed, but Symantec says the transaction will be complete in the third quarter of this year. Clark says Symantec will "bring everyone over" from Fireglass, which emerged from stealth mode in February 2016.
"The pairing of browser isolation with Symantec's proxy and endpoint capabilities forms a generational change in approach. Our tests show promise for meaningful reductions in attack surface and time-consuming security events," Ramin Safai, CISO of Jefferies Group LLC, said in a statement.
Related Content: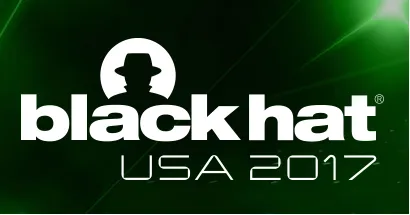 Black Hat USA returns to the fabulous Mandalay Bay in Las Vegas, Nevada, July 22-27, 2017. Click for information on the conference schedule and to register.