Black Hat Europe 2016:
What's Next For Ransomware & How To Prevent It
Ransomware has existed in various forms for decades, but in the last three years, cybercriminals have perfected its key components. Here's what you need to know now.

Black Hat Europe 2016:
What's Next For Ransomware & How To Prevent It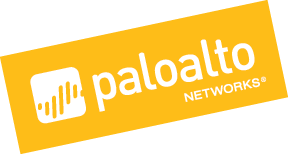 To execute a successful ransomware attack, an adversary must be able to do the following:
· Take control of a system or device
· Prevent the owner of the controlled device from accessing it, either partially or completely
· Alert the owner that the device has been held for ransom, indicating the method and amount to be paid
· Accept payment from the device owner.
· Return full access to the device owner after payment has been received.
Here's what we can expect from future ransomware attacks:
1. More Platforms
Ransomware has already moved from Windows to Android devices and, in at least one documented case, targeted Mac OS X. No system is immune to attack, and any device that an attacker can hold for ransom will be a target in the future. This concept will become even more applicable with the growth of the Internet of Things.
2. Higher Ransoms
The majority of single-system ransomware attacks charge a ransom between $200 and $500, but the values can be much higher – and will be. If attackers are able to determine that they have compromised a system that stores valuable information, and that infected organization has a higher ability to pay, they will increase their ransoms accordingly. We have already seen this in a number of high-profile ransomware attacks against healthcare organizations in 2016, where the ransoms paid were well over $10,000.
3. Targeted Ransom Attacks
A targeted intrusion into a network is valuable to an attacker in many ways. Selling or acting on stolen information is a common technique, but it often requires additional "back-end" infrastructure and planning to turn that information into cash. Targeted ransomware attacks are an alternative for attackers who may not know how else to monetize their intrusion.
Preventing Attacks
Detection and remediation aren't going to do you much good in the case of ransomware – your critical assets are already being held hostage. Here's what your security solution must be able to do to prevent ransomware attacks.
Reduce the Attack Surface:
· Can you gain full visibility into and block unknown traffic?
· Can you block all dangerous file types?
· Can you enforce application- and user-based controls?
· Can you implement an endpoint policy aligned to areas of risk?
Prevent Known Threats:
· Can you stop known exploits, malware and C2 traffic?
· Can you block access to malicious and phishing URLs?
· Can you scan for known malware on SaaS-based applications?
· Can you block known malware and exploits on the endpoint?


Identify and Prevent Unknown Threats:
· Can you detect and analyze unknown threats in files and URLs?
· Can you update the protections across the organizations and prevent previously unknown threats?
· Can you add context to threats and create proactive protections and mitigation?
A true next-generation security platform can do all of those things, which are crucial to preventing ransomware.
What makes a true next-generation security platform? Find out here.