The majority of cyber attacks that target small and midsized businesses cost companies about $500,000, which not only includes lost revenue, but also customers, commercial opportunities and other out-of-pocket expenses, a new industry study finds.
However, some cybersecurity attacks and data breaches can cost small firms as much as $2.5 million, which includes the cost of cleaning up after the incident is over.
These and other observations about the perils small and midsized (SMBs) business face are part of a report Cisco released this week entitled: "Small and Mighty: How Small and Midmarket Businesses Can Fortify Their Defenses Against Today's Threats." The study is based on responses from over 1,800 respondents in 26 different countries.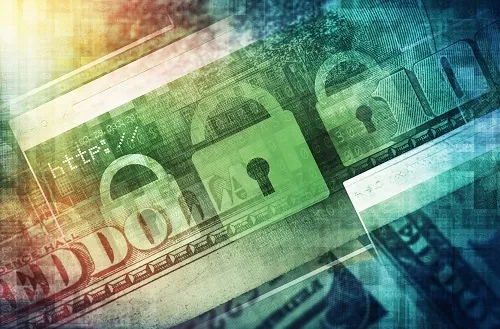 Overall, about 54% of SMBs report that a cyber attack costs them $500,000, while 30% found that these incidents cost less than $100,000. However, a smaller percentage -- 20% -- report to Cisco that cyber attacks cost between $1 million and $2.5 million for each incident.
These types of costs associated with cyber attacks and data breaches are similar to other studies that have been released recently. For example, Kaspersky Labs found that over the last nine months, SMBs spent about $120,000 on average following a security incident. (See Kaspersky: Data Breaches Cost Enterprises $1.23M.)
One of the biggest issues that smaller firms face is the downtime associated with an attack. About 40% of SMBs experienced downtime of eight hours or more. And while those numbers are similar to larger firms -- 500 or more employees -- the ability to recover is the biggest difference.
"The difference, though, is that larger organizations tend to be more resilient than small/midmarket businesses following an attack because they have more resources for response and recovery," the report found.
Overall, a little more than half of those surveyed -- 53% -- have experienced a cyber attack. The type of attacks that small firm experience reflect some of the same concerns that enterprises have, which include:
Phishing: 79%
Advanced Persistent Threats (APTs): 77%
Ransomware: 77%
Distributed Denial of Service (DDoS) attacks: 75%
The proliferation of BYOD policies that can bring outside threats inside or cause data to leak: 74%
In a September 26 blog post, Paul Barbosa, an SMB "thought leader" at Cisco, writes that better training is one way for smaller companies with less money to spend on security can help stem the tide of these various cyber attacks.
"Unfortunately, we're nowhere near finding a magic bullet for cyber-attacks," Barbosa wrote. "However, organizations can take steps to transform their entire company into a 'security aware' business. Arm your employees with the foundational knowledge required to help them avoid falling victim to campaigns directly targeting them."
On that note, the report found that at least among midmarket firms, 92% report that they at least have executive responsible for security. However, like their larger counterparts, small business have trouble hiring and retaining security talent.
This has led to outsourcing of most security functions to third-parties:

For that reason, many small/midmarket businesses look to outsourced assistance to gather the talent they need to increase their knowledge of threats, save money, and respond to breaches more quickly. The desire for unbiased insight was the most common reason given by midmarket businesses for outsourcing their security tasks, followed by cost effectiveness and the need to respond to security incidents promptly.
In addition, small and midsized businesses face 5,000 different security alerts a day. To help sort the actual threats from the noise, the report recommends deploying machine learning and artificial intelligence to help monitor company networks.
Related posts:
— Scott Ferguson is the managing editor of Light Reading and the editor of Security Now. Follow him on Twitter @sferguson_LR.