View From The Top: Government's Role In Cybersecurity
At the DarkReading News Desk, live from Black Hat, industry experts Dan Kaminsky, Richard Bejtlich, Katie Moussouris, Paul Kurtz, and Rod Beckstrom talked about how government is hurting and could be helping infosec.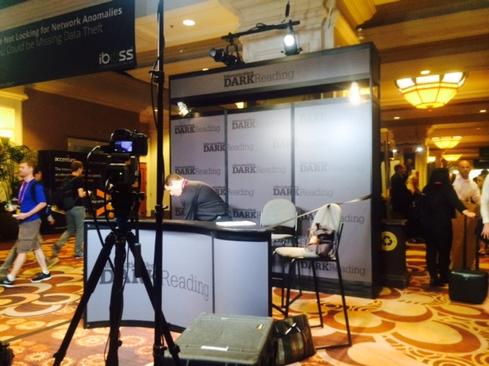 Last week we debuted the Dark Reading Video News Desk, streaming live from Black Hat, featuring over 30 interviews with speakers, trainers, and sponsors from the conference. Over the coming weeks, all the individual interviews will be posted here on Dark Reading.
In the meantime, here is a peek at some opinions about the geo-political aspects of cybersecurity shared at the News Desk by five industry thought leaders -- Richard Bejtlich, chief security strategist for FireEye; Dan Kaminsky, chief scientist and founder of White Ops; Paul Kurtz, CEO of TruSTAR and former cybersecurity advisor to the White House; Katie Moussouris, chief policy officer for HackerOne; and Rod Beckstrom, founding director of the U.S. National Cybersecurity Center and former CEO of ICANN.
Sara Peters is Senior Editor at Dark Reading and formerly the editor-in-chief of Enterprise Efficiency. Prior that she was senior editor for the Computer Security Institute, writing and speaking about virtualization, identity management, cybersecurity law, and a myriad ... View Full Bio
Recommended Reading: