Major Online Criminal Marketplaces AlphaBay and Hansa Shut Down
International law enforcement operations result in AlphaBay, the largest online marketplace for selling illegal goods from malware to herion, and Hansa, going dark.
In a one-two punch, international law enforcement authorities shut down AlphaBay and Hansa Market, which both sold illegal goods online including stolen identification documents, malware, counterfeit goods, computer hacking tools, firearms, toxic chemicals, fentanyl, and heroin, US and European law enforcement agencies announced today.
AlphaBay, the largest online marketplace for illegal goods on the Darknet, was shut down by a coordinated effort of international law enforcement agencies led by the US. The FBI and US Drug Enforcement Agency (DEA), seized AlphaBay's infrastructure earlier this month, following the arrest of AlphaBay's alleged mastermind.
Thai authorities arrested 25-year-old Canadian national Alexandre Cazes, who also goes by the alias Alpha02 and Admin, on July 5. But Cazes, who was living in Thailand at the time of his arrest, committed suicide while in Thai custody on July 12.
Prior to AlphaBay's shutdown, one of its staff members had posted to the site that it had 40,000 vendors and more than 200,000 users. And when the site was shutting down, it had over 250,000 listings for illegal drugs and toxic chemicals, as well as more than 100,000 listings for stolen ID documents, counterfeit goods, firearms, fraudulent services, malware, and computer hacking tools, according to the DOJ.
Federal authorities on Wednesday filed a civil complaint against the late Cazes and his wife, seeking forfeiture of the couple's assets located across the globe, including Cyprus, Lichenstein, Antigua, Barbuda, and Thailand. The assets range from luxury vehicles to homes, as well as a hotel in Thailand. The FBI and Drug Enforcement Administration previously seized millions of dollars in cryptocurrency that Cazes allegedly possessed.
Prior to his death, Cazes faced a federal criminal indictment that was handed down in June, charging him with one count each of conspiracy to engage in racketeering and conspiracy to distribute narcotics, six counts of distribution of narcotics, one count of conspiracy to commit identity theft, four counts of unlawful transfer of false identification documents, one count of conspiracy to commit access device fraud, one count of trafficking in device making equipment, and one count of money laundering conspiracy, according to the DOJ.
"This is likely one of the most important criminal investigations of the year – taking down the largest Darknet marketplace in history," according to a statement by Attorney General Jeff Sessions. "The Darknet is not a place to hide. The Department will continue to find, arrest, prosecute, convict, and incarcerate criminals, drug traffickers and their enablers wherever they are."
AlphaBay relied on the Tor anonymization network as well as cryptocurrencies including Bitcoin, Monero, and Ethereum, to mask the operation's infrastructure, administrators, operators, and users, according to the DOJ announcement. The FBI has identified an AlphaBay employee living in the US.
The investigation into AlpaBay's operations is still ongoing, according to the DOJ.
Meanwhile, the Dutch National Police shut down the Hansa Marketplace on June 20, after receiving a lead from Europol's European Cybercrime Centre (EC3) last year, according to a statement today by Europol. The European law enforcement agency noted that Dutch police arrested two of its administrators in Germany and seized its servers in the Netherlands, Germany and Lithuania.
After the Hansa Market seizure, Dutch police continued to operate it covertly to glean information on criminal activity on the platform before formally shutting it down today. It collected information on "high-value" targets and passed the information on 10,000 foreign addresses of Hansa Market buyers to Europol, the European agency stated.
"The capability of drug traffickers and other serious criminals around the world has taken a serious hit today after a highly sophisticated joint action in multiple countries. By acting together on a global basis the law enforcement community has sent a clear message that we have the means to identify criminality and strike back, even in areas of the Dark Web. There are more of these operations to come," says Rob Wainwright, executive director of Europol, in a statement
Kyle Wilhoit, senior security researcher with DomainTools, says he is not surprised about AlphaBay's demise given its APIs were compromised and 210,000 private messages leaked on two separate occasions.
"When you are conducting business with criminals, you must expect to some degree that your business is on shaky footing anyway, so this isn't terribly surprising to me," Wilhoit says.
Andrei Barysevich, director of advanced collections for Recorded Future, says he expects the level of cybercrime to go down in the short term.
However, he added, "Despite the recent news, we don't expect criminals to abandon dark Web marketplaces, as the business opportunity exposure to hundreds of thousands of buyers is too lucrative and as we have seen before, eventually new market leaders will arise, filling the void."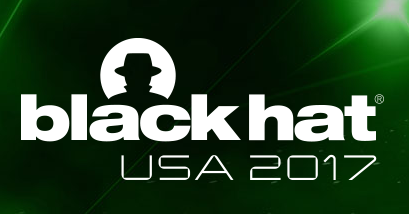 Black Hat USA returns to the fabulous Mandalay Bay in Las Vegas, Nevada, July 22-27, 2017. Click for information on the conference schedule and to register.
Related Content:
Dawn Kawamoto is an Associate Editor for Dark Reading, where she covers cybersecurity news and trends. She is an award-winning journalist who has written and edited technology, management, leadership, career, finance, and innovation stories for such publications as CNET's ... View Full Bio