The proliferation of Internet of Things (IoT) devices is increasing the chances of unauthorized access to network resources and critical data. Enabling policies such as "zero trust" and network segmentation can minimize the risks of data breaches.
Many organizations are still operating on the assumption that everything inside their network can be trusted. Increased insider threats and attack sophistication require businesses to abandon that belief. (See Zero Trust Means Never Trust & Always Verify.)
Not only do users need to have the right credentials to access the network, as well as specific data related to their task, their devices -- smartphones, tablets, PCs -- need to be paired with them to ensure no one else can use the credentials to log in.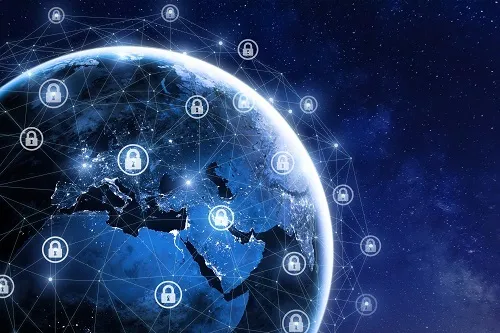 New security measures also need to be implemented to stop potential damage from the inside. Threats inside the network are often left uninspected as they are invisible, letting them move wherever they choose to extract sensitive, valuable business data or cause substantial damage.
Never trust, always verify
The central principle of a zero-trust approach is: "Never trust, always verify." To have an effective zero-trust policy it is necessary to implement several criteria:
Use user location and device ID to grant access: It is not only necessary to securely identify users: To enable access to all data and resources IT needs to verify the device used and the location of that device.
Inspect and log all traffic: Inspecting all traffic is part of the "always verify" approach. A detailed log of all devices connecting to the network should be kept, and further analyzed by looking for changes such as time of access, location, IP addresses, type of data requested, etc. This way if a user or device shows unusual behavior accessing data or resources, it can be singled out for further inspection.
Have a least-privileged access strategy: As mentioned above, many organizations are trusting all users to access everything in the network. Businesses need to strictly enforce access control only to the resources every individual user needs. Additionally, limiting access to critical resources reduces the risk of spreading malware. Although sometimes this policy can create more work -- when needed to add additional resources to a user, for example -- the benefits are more significant in the long term.
Add additional authentication systems: User two-factor authentication should be a must right now. Additional security should be authenticating the hardware used, and the other devices connected to it.
Zero trust and IoT
The proliferation of IoT devices, both in the home and the office, adds a significant layer of potential threats to every organization's IT resources.
For example, a valid user accessing the corporate network with a smartphone, which in turn is connected through Bluetooth to a smartwatch, could enable an app running on the watch access to the company's network.
The same goes for code running on IoT devices running within the organization, such as thermostats, sensors and IoT gateways. That's why it is as important to limit access to IoT devices only to the resources of the network they need to connect to conduct their service.
Related posts:
— Pablo Valerio is a technology writer whose articles have appeared in numerous publications. Follow him on Twitter: @PABL0VALERIO.