YouTube employees fled the company's headquarters in terror Tuesday afternoon, as a woman, now identified as Nasim Najafi Aghdam, shot and wounded three people in the company's outdoor courtyard before killing herself.
It's not clear what drove Aghdam to target the company's headquarters in San Bruno, Calif., although the New York Times noted that she had criticized YouTube's policies.
At first blush, this tragedy may come across as something that only a company's physical security team should handle. But as more active shooter episodes erupt across the nation this year from the Parkland, Fla., attack that killed 17 high school students to the Yountville, Calif., veterans home attack that resulted in the deaths of three people and the shooter, more attention may be paid to the long-standing debate about merging IT security teams and physical security teams into one consolidated department, according to several experts.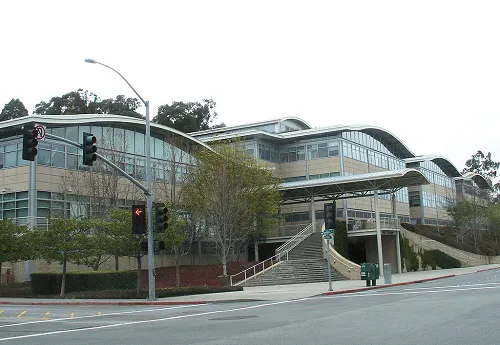 "Most businesses today are relying on human intervention in order to mitigate these situations and security alerts. The use of technology to augment these situations is more important than ever," Tony Ball, vice president and general manager of identity and access management for Entrust Datacard, told Security Now.
Technology has now enabled people to have a physical and digital footprint, Ball added. And these footprints indicate whether or not a person should be in a certain location or in a certain situation. These footprints, as a result, can alert security -- either physical or IT-based -- to "shut down" an access point, whether a physical door or a system, Ball said.
Active shooter challenges
In the case of April 3 YouTube incident, the shooter is believed to have entered an open, less secure area where employees could gather to eat their lunch. Because a secured, physical perimeter was not likely breached, there would have been no security alerts to send to the IT security team, who in turn could have sent the physical security staff to investigate, security experts theorized.
However, Ball notes there may be situations that do arise where an active shooter enters an area that is more secure and that is the time converged IT security and physical security teams would greatly benefit being part of the same team.
For example, an active shooter is more than likely carrying a mobile device. This device can say a lot about the shooter, such as where the person has been, whether or not person has been in a certain location previously, or whether or not the person exhibited certain behaviors, Ball explains.
Once a security team knows "who" this person is via their digital footprint, the IT security team can choose to increase or decrease their risk level based on these characteristics, Ball said. An integrated security team can either physically send security personnel to intervene in the situation or disable access privileges via connected IT security and physical access systems, he added, noting that the device can help security personnel locate an individual based on global location services embedded in the device.
Additionally, if biometric measures are in place, when a known, or unknown person, enters a perimeter, cameras can detect if the individual should be there or not, Ball said. If they are allowed certain access privileges, the security team can allow entry. If the individual is not supposed to be in that location, the security team can "challenge" the request for access by increasing the physical or digital security measures.
Other tools and processes organizations may want to consider for their converged security teams are a common identity management system, video analytics and a single governance body for the merged security team, according to Cisco Systems' white paper "Why Integrate Physical and Logical Security?"
A long debate
Both physical and IT security departments have been talking about convergence for more than ten years, Michael Gips, chief global knowledge and learning officer for ASIS International, told Security Now. He noted the use of physical security devices getting placed routinely on corporate networks accelerated the discussion of convergence.
And in 2010, ASIS's CSO Roundtable, which is now called the CSO Center, found 10% to 15% of large companies they surveyed had reported that they fully converged their IT security and physical security departments. That percentage, however, largely did not change when a subsequent survey was conducted in 2014, Gips said.
---
The fundamentals of network security are being redefined -- don't get left in the dark by a DDoS attack! Join us in Austin from May 14-16 at the fifth annual Big Communications Event. There's still time to register and communications service providers get in free!
---
Several issues, however, are preventing more organizations from merging their security teams.
"IT and physical security professionals have complementary skills, which makes convergence seem to be a logical solution," Gips said. "But both sides think they should be running the converged department."
Some team members are also worried that the word "converged" is synonymous with lay-offs, which is a threat, he explained. And lastly, IT security and physical security professionals often report up through entirely different lines, Gips says. IT security reports into IT, operations or administration departments, while physical security team members tend to report into legal, facilities or human resource departments, says Gips.
"Convergence, thus, would require organizational surgery, so to speak," he says. 'But a lot of security people think wide-scale convergence is inevitable because of the presumed cost savings to companies."
Related posts:
— Dawn Kawamoto is an award-winning technology and business journalist, whose work has appeared in CNET's News.com, Dark Reading, TheStreet.com, AOL's DailyFinance, and The Motley Fool.